Our skin can lose its elasticity due to genetics, aging, or following dramatic weight loss. If you notice flaps of loose skin in your upper arms, Brachioplasty, or an arm lift, is an excellent alternative to liposuction.
It removes sagging skin, reduces extra fat, tightens the tissue, and tones your upper arms. It is natural to have questions and concerns about the procedure, so here are five things you should know about arm lifts:
1. HOW TO PREPARE FOR ARM LIFT SURGERY?
Although the surgery varies for every patient, there are a few critical steps everyone must take in the weeks before a Brachioplasty:
Consult a physician to ensure the procedure is correct for you. Also, discuss your current medication to make sure it does not interfere with the surgery and recovery.
Work towards and achieve a stable weight before the surgery.
Stop smoking.
Avoid drugs like Ibuprofen, Aspirin, and herbal supplements, as they can increase bleeding.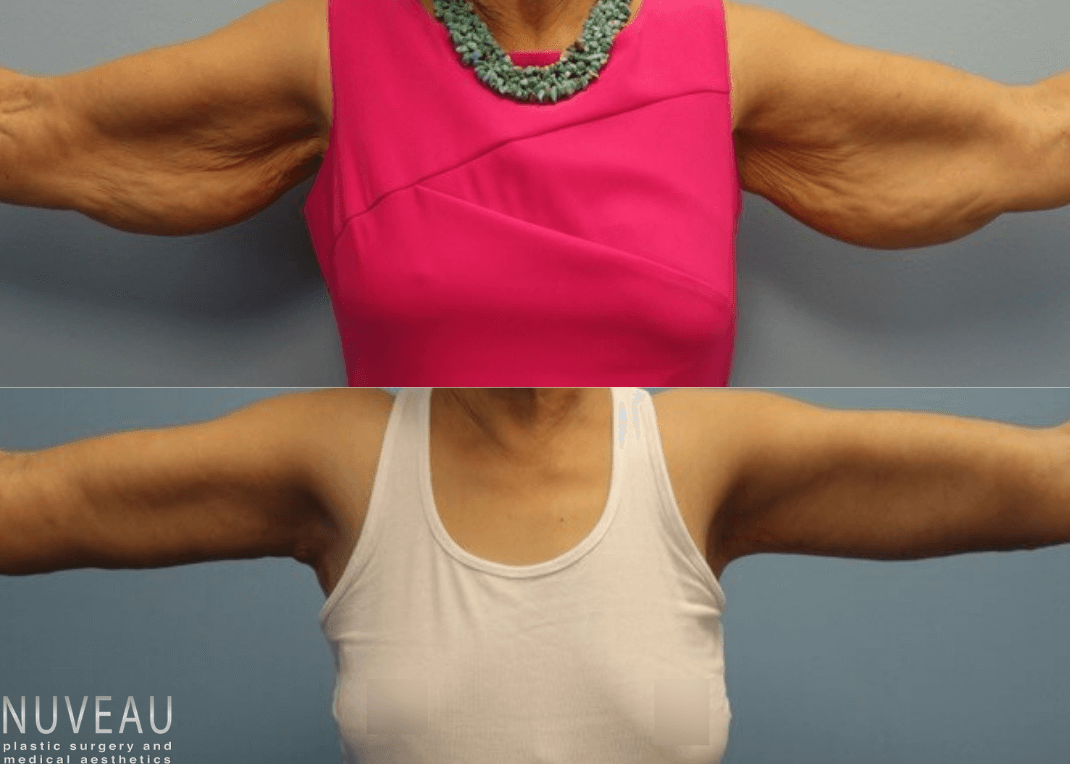 2. WHAT HAPPENS DURING SURGERY?
Arm lift surgery is an outpatient procedure that lasts between two and three hours. The procedure is performed in an operating room while the patient is under local or general anesthesia, depending on the surgical method. Because the surgery involves an incision, the patient is sedated. The cut will extend from the back of your arms or from the top of the elbow to the armpit.
Once the patient is under sedation, the surgeon makes a Y- or S-shaped incision to remove, tighten or reshape the upper arm tissues. He will then stitch the incision to close the surgical wound and apply bandages. If there are extra fat pockets, the surgeon might use liposuction to remove them during the surgery.
3. WHAT ARE THE RISKS INVOLVED?
Like any other cosmetic surgery, arm lifts involve pain and the risk of infection. You might experience:
Fatty tissue death
Excessive bleeding
Fluid buildup
Permanent scarring
Nerve, muscle, or blood vessel damage
General anesthesia also carries the risk of pneumonia, stroke, and confusion.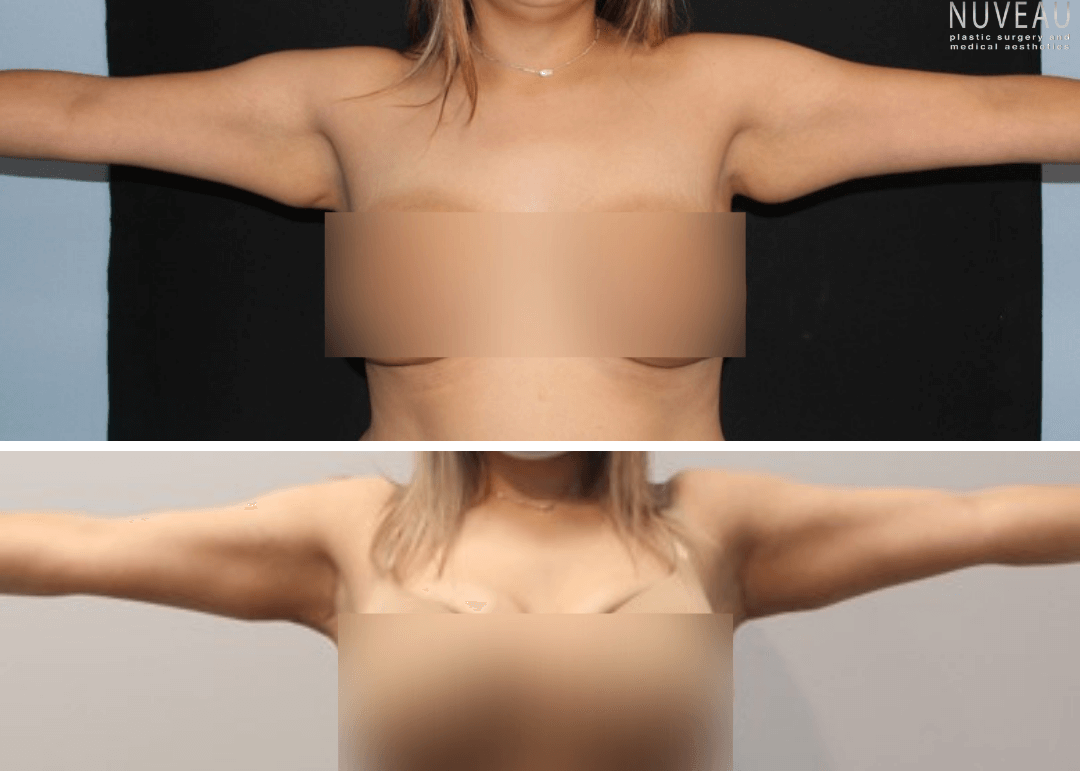 4. WHO IS A FIT CANDIDATE?
Brachioplasty is an excellent choice for people who have lost a significant amount of weight, are dealing with genetic issues leading to bat arms, or suffer from sagging skin because of aging.
The ideal arm lift candidate is a fit and healthy individual who has loose skin on their upper arms without being significantly overweight.
5. HOW TO ENSURE A SMOOTH RECOVERY?
Before the treatment at Nuveau Plastic Surgery, the surgeons will share detailed aftercare instructions for a quick and healthy recovery. Here are some key points to consider:
Avoid strenuous motion and exercise: Depending on the treatment's severity, we will give you a timeline concerning when you can engage in strenuous activity again.
Wear a compression garment: After the surgery, we will provide you with a compression garment to help with the healing process.
Avoid smoking: Smoking interferes with the healing process and can develop permanent infections or scarring.
READY TO START YOUR TRANSFORMATION?
Noticeable sagging upper arm skin can make you less confident about your appearance in short-sleeves, bathing suits, and tank tops. An arm lift can increase your self-esteem and boost your confidence.
If you want to improve sagging skin, Nuveau Plastic Surgery should be your one-stop destination. We offer a wide range of cosmetic services in Houston, Texas. We are experts in Botox, tummy tucks, liposuction, breast augmentation, breast lifts, laser skin treatments, and facelift treatment in Houston, TX. You can book an online appointment with us here.