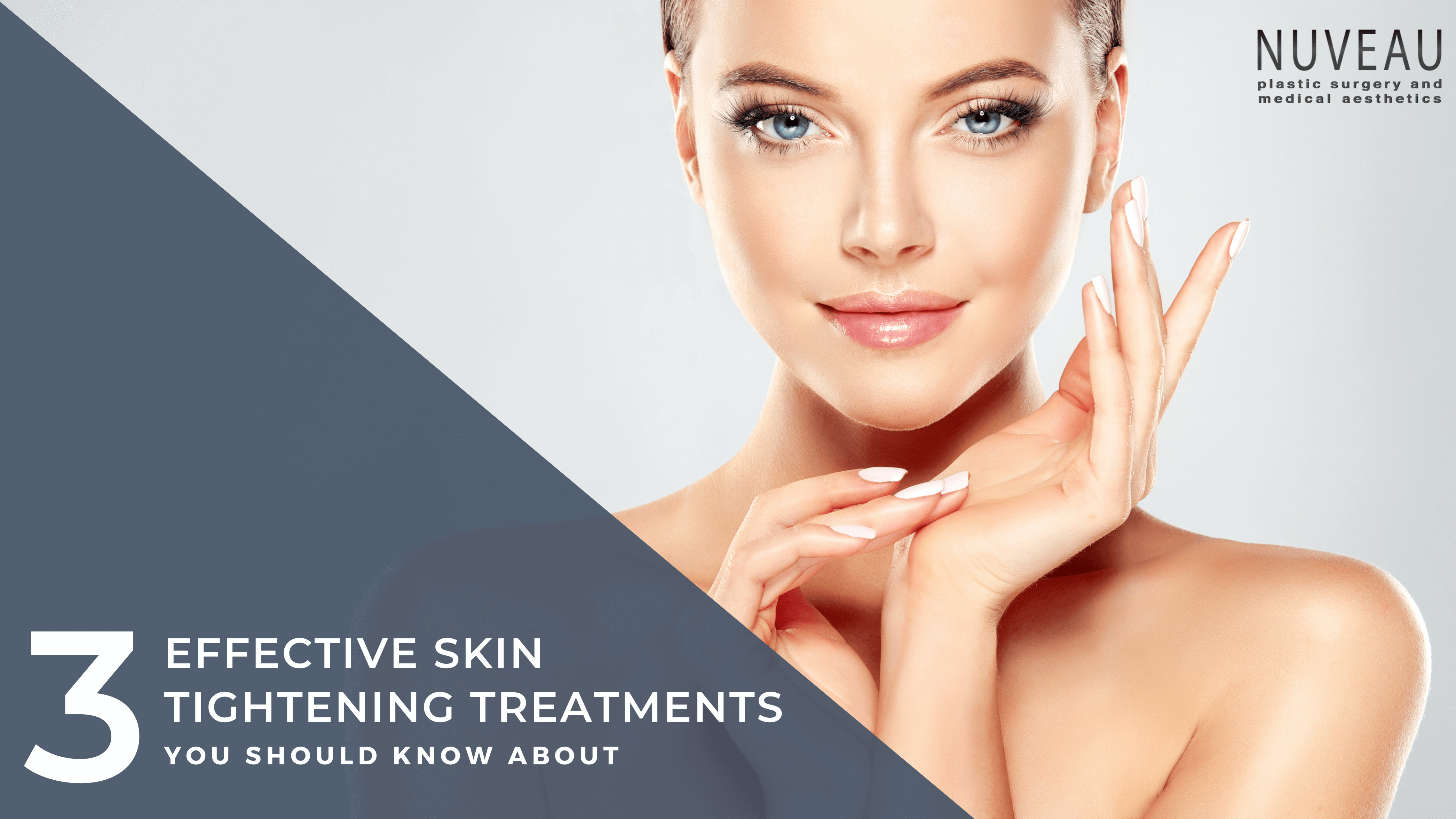 When it comes to skin tightening treatments, there are so many products and procedures that are promoted to garner specific results. It is difficult to know which procedure is going to work best for your skin, while also delivering optimal results.
We have outlined 3 minimally invasive skin tightening treatments that actually work below:
1. PROFOUND RF
Profound Radiofrequency skin tightening is a non-invasive alternative to surgical treatment. The procedure triggers collagen and elastin production by heating the skin, which tightens it from underneath the surface. In contrast to the popular ultrasound skin tightening procedure, Profound RF delivers more energy to the dermis for a longer period of time. This creates significantly more collagen and elastin, which helps to lift the skin's tissues.
Safety: Profound RF is an FDA -cleared treatment for lifting the skin of the face, neck and body. It also has an FDA clearance for the reduction of cellulite. There is minimal discomfort and it is safe for all skin types.
Results: The effects appear as it stimulates collagen and elastin production, which slowly improves the skin condition in the months following the treatment.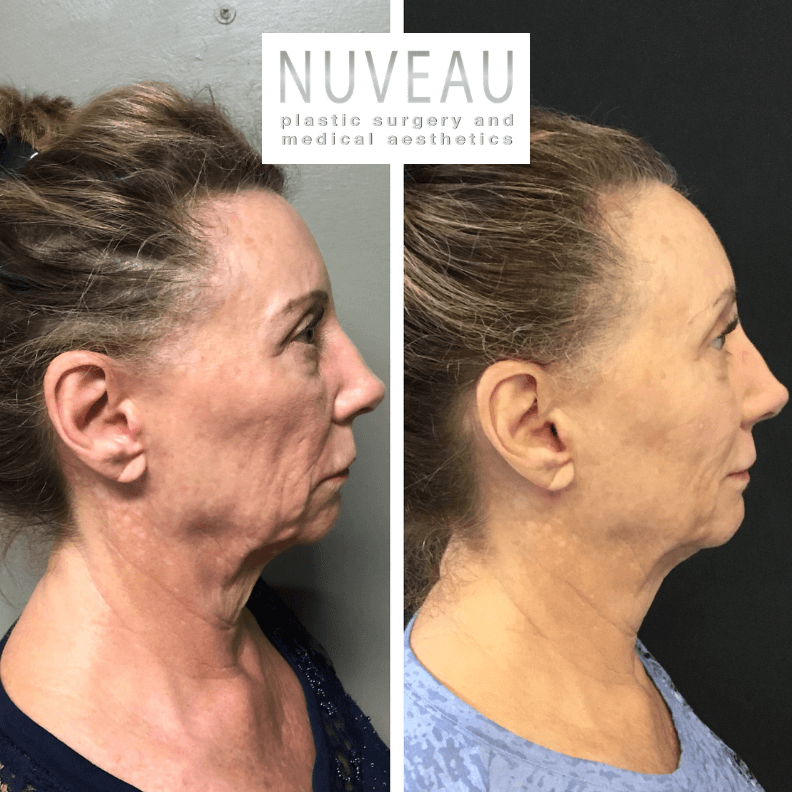 2. FACETITE
Facetite is a minimally-invasive advanced contouring treatment to tackle the signs of aging on the face. It is also known as radiofrequency-assisted lipolysis (RFAL) and is often considered the best alternative to invasive facelift surgery in Houston, TX.
FaceTite combines skin tightening and fat reduction techniques to contour the face, giving it a more youthful and toned appearance.
Target areas: Sagging facial skin, cheeks, chin, jawline, neck, and wrinkles on the lower half of the face. We also offer AccuTite, a smaller version of Facetite that can tone and tighten the brow and eye area.
Ideal candidates: Individuals who are in good health and suffer from skin laxity in the lower face, neck and brows.
Results: You will wear a facial compression garment after the treatment to facilitate the skin's healing and tightening. Normally, there is about one week of recovery after the FaceTite procedure.
Side effects: It is a minimally invasive surgery but can cause swelling, bruising, and discomfort in the treated area. However, the side effects are minimal when compared to invasive surgical treatments.
3. BODYTITE
Bodytite is also RFAL or radio frequency assisted lipolysis. This procedure simultaneously liquefies and removes fat from the targeted body areas and helps to tighten the skin in the process.
To address both fat removal and skin tightening, we apply thermal energy under and above the skin. This helps to emulsify the fat, making it easier to remove through very tiny incisions. The heat used during the procedure increases the skin's collagen and elastin, giving it a younger, more tightened appearance.
Target areas: Abdomen, arms, sides, male breasts, bra line, knees, and thighs.
Ideal candidates: Individuals who are in good health and close to their ideal body weight but struggle with stubborn fat that is unresponsive to exercise and diet.
Results: You might notice initial signs of improvement within the first two weeks, but final results are typically visible after 3-6 months.
Safety: It is FDA-approved for use on arms, breasts, knees, belly, and thighs. The BodyTite software has built in temperature monitoring software, which lowers the risk of thermal burns.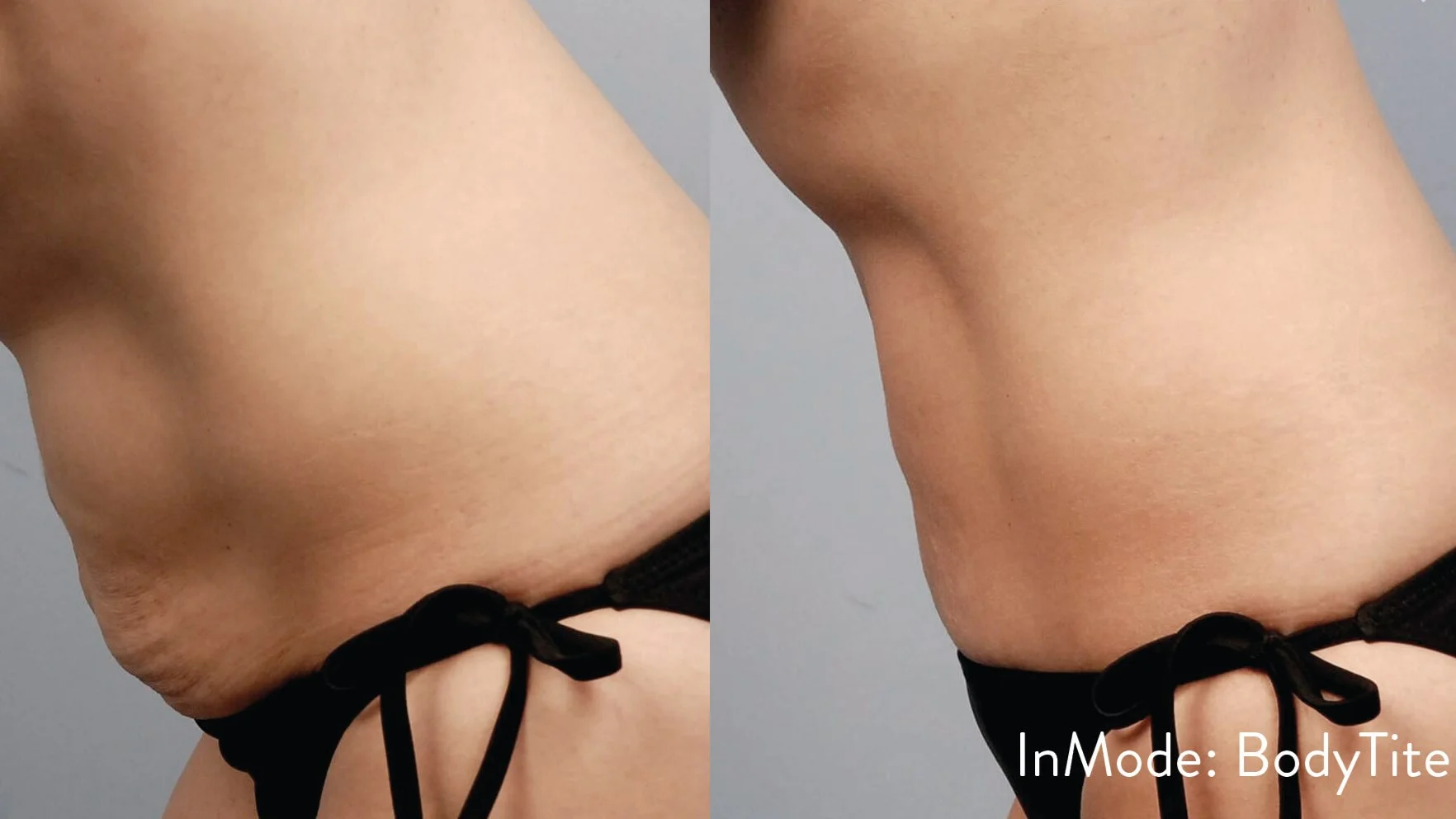 ABOUT NUVEAU PLASTIC SURGERY
Non-surgical skin tightening treatments are a safer alternative to invasive treatments. At Nuveau Plastic Surgery, we offer Profound RF, Facetite, and Bodytite treatments for fat removal, body contouring, and skin tightening in Houston, Texas . We are also experts in non-surgical face lift, Botox, tummy tucks, liposuction, breast augmentation, breast lifts, and laser skin treatments. You can book an online appointment with us here.