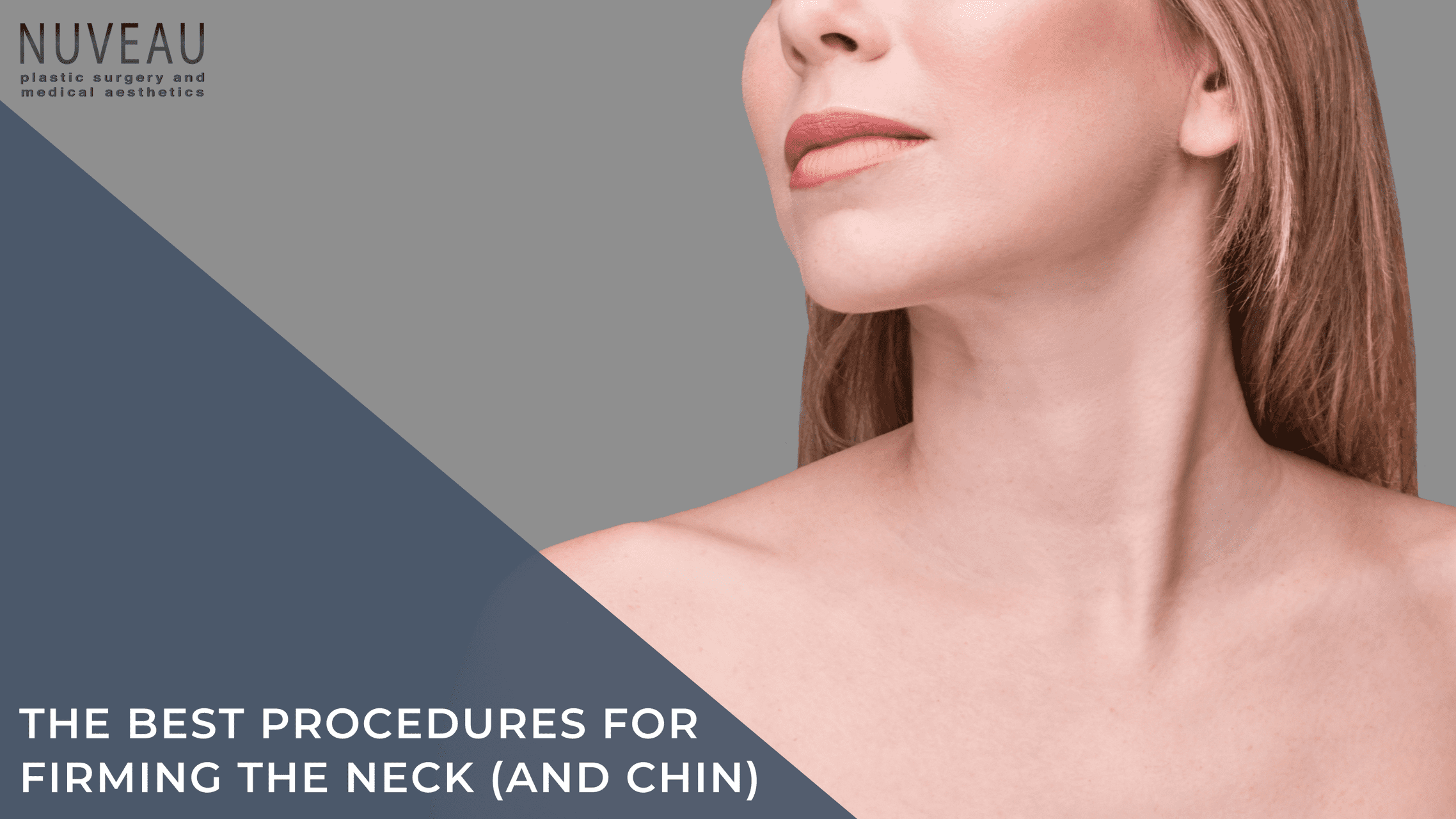 Tired of sagging skin below your face or wanting to see more definition in your neck and chin? Irrespective of how wrinkle-free and tight your skin is, an aging neck can spoil the entire look of your face. However, if you smooth and tighten your neck and chin, it will take years off your face.
Fortunately, there are several surgical and non-surgical treatments that can tighten your neck and chin. These treatments are highly effective and give long-lasting results. However, you must remember that one size does not fit all. Therefore, your plastic surgeon must evaluate your neck and chin carefully to determine the areas of improvement. After discussing the desired results, they must suggest which treatment would work the best for you.
Below, we have listed the best procedures for firming up your neck and chin!
1. FaceTite– This nonsurgical procedure uses radiofrequency-guided lipolysis to melt and dislodge fat cells. This causes the skin to tighten and allows collagen to be created at a faster rate. This procedure is a great option for patients who are looking to tighten skin and address a difficult double chin without undergoing surgery.
2. Chin & Neck Liposuction– In-office chin and neck liposuction addresses excess fat accumulated around your neck and underneath the chin. In such cases, liposuction is an ideal treatment for reducing excess fat in the neck while making it appear longer and leaner.
3. Neck Lift– A part of a facelift, neck lift reduces aging signs in the lower part of your face. The treatment can dramatically improve the lower half of a patient's face by removing excess fat and skin, followed by the tightening technique to create a smooth, natural neckline. If you have visibly hanging skin, which can be caused by massive weight loss or natural aging, a neck lift might be the best fit for you!
4. Profound RF– A minimally invasive treatment, Profound RF can help you treat sagging skin around the neck, cheeks, and mouth. It involves using an instrument with tiny needles attached to it. The device releases heat on your skin at a precise temperature and depth using radiofrequency technology, thus delivering energy to deeper skin levels. It helps our skin build elastin and stimulate collagen growth.
5. Morpheus 8– It is a new medical instrument that can rejuvenate your skin by combining the benefits of radiofrequency and microneedling. It treats your loose skin and underlying tissues simultaneously, which is quite difficult with other non-surgical neck tightening treatments. This treatment is also preferable because it is not painful, and most healthy people can undergo it.
ABOUT NUVEAU PLASTIC SURGERY & MEDICAL AESTHETICS
The above treatments are just a glimpse of our services and procedures at Nuveau Plastic Surgery & Medical Aesthetics. At Nuveau, we offer several cosmetic and reconstructive solutions to help you get your desired look. We aim to provide dedicated care and compassion to all our patients. Contact us at 713-999-1321 or schedule an appointment for more information about neck & chin augmentation treatment in Houston.