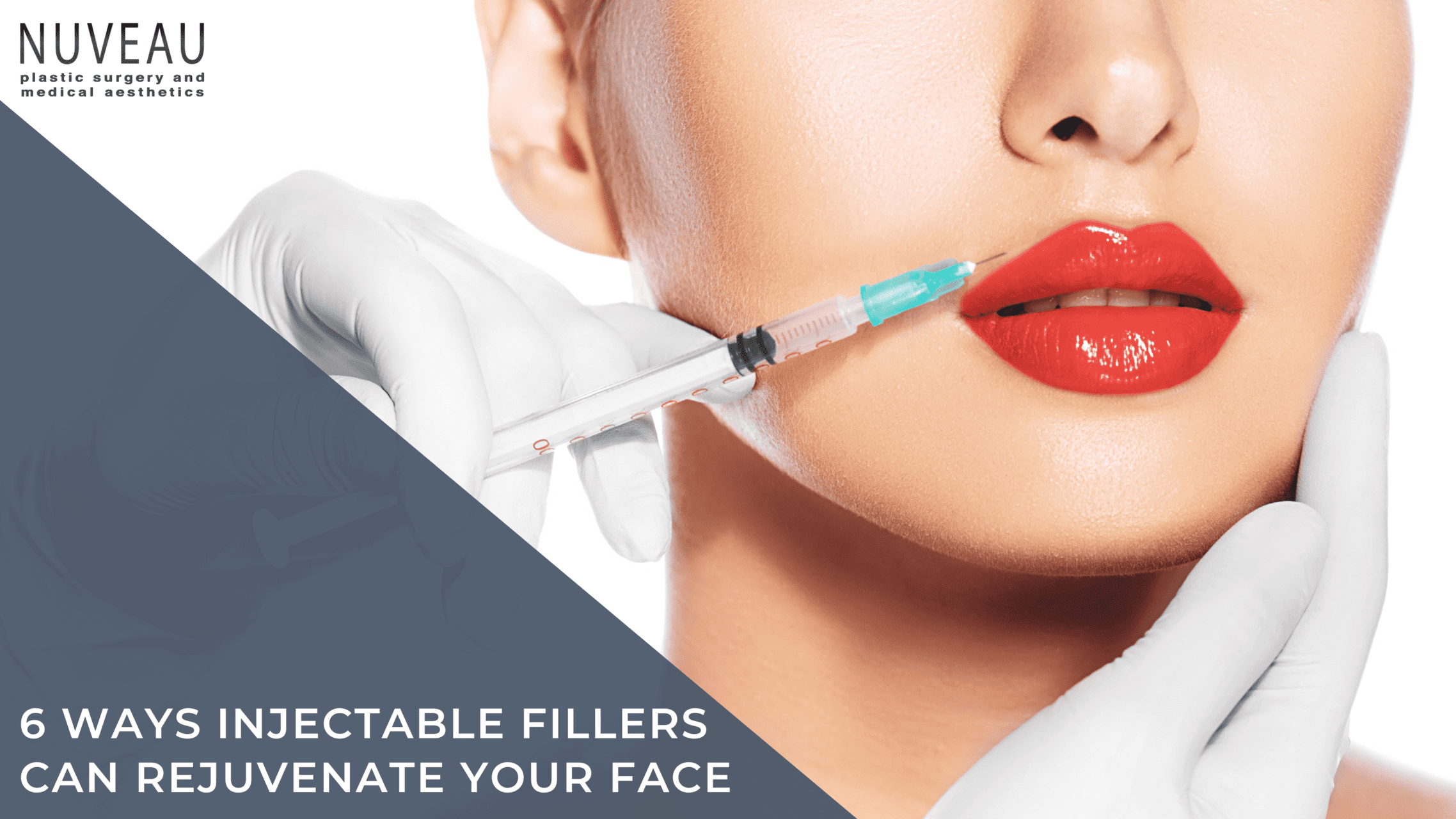 Aging signs can start showing up on your face as early as in your 30s or even your 20s. You may start looking for ways to restore your skin's youthful appearance when you notice these changes.
Fortunately, dermal fillers are one of the most popular treatments for rejuvenating your face. These injections provide immediate results and need no recovery time. They boost collagen production, leading to voluminous and plumped skin.
Below, we have listed six ways injectable fillers can rejuvenate your face!
Plump up the lips– Aging often leads to loss of volume in your lips. Fillers are an excellent option for restoring that lost volume to your lips. They can also bring symmetry to your lips and treat the wrinkle lines around your mouth. However, it is easy to go overboard with plumping your lips. Therefore, make sure you choose only an experienced professional for the job who can help you enhance your lips and get that natural look.
Minimize wrinkles and lines– It is natural to develop facial lines and wrinkles over time due to repetitive muscle movements like smiling, laughing, and chewing. Using fillers, you can drastically minimize the appearance of these lines and wrinkles. Basically, fillers inject hyaluronic acid- a natural anti-aging component produced in the skin- into your skin to fill these lines.
Restore facial volume– Plump cheeks are often associated with a youthful appearance. But, with age, our face fat tends to migrate to the lower portion of the face, leading to hollow-cheeks. Professionally injected dermal fillers can help restore volume to your cheeks to give you natural looking results. You will get a younger-looking face and voluminous cheeks without invasive surgeries.
Minimize the appearance of scars– If you have experienced severe acne in your youth, you might have scars that worsen with age and can lead to uneven texture and indents on your face. Fortunately, certain dermal fillers can reduce the appearance of these scars and even out the surrounding skin's texture.
Boost collagen production– Collagen is an essential substance of your skin that makes it smooth, plump, and elastic. However, as you age, your body slows down the collagen growth, resulting in undesirable changes in skin texture, facial volume, and more. But, you would be happy to know that dermal fillers can stimulate natural collagen production in your body and restore that plumpness and volume to your skin.
Reduce dark circles– You are most likely to experience darkened or shadowed under-eyes as you age, more than any other signs of aging. You may think that increased pigmentation is the reason behind it. However, you would be surprised to learn that loss of facial volume results in a 'hollow' under-eye area, which further leads to increased shadowing under your eyes. With the use of injectable dermal fillers, you can significantly reduce the darkness under your eyes, leading to an even skin texture.
ABOUT NUVEAU PLASTIC SURGERY & MEDICAL AESTHETICS
Dermal fillers are precisely what you need to rejuvenate your face if you're struggling with aging signs. At Nuveau Plastic Surgery & Medical Aesthetics, we offer a wide range of cosmetic and reconstructive surgical and non-surgical solutions for men, women, and children. We are our clients' first preference because we have one of the finest plastic surgeons in Houston, TX—Dr. Edward Lee, guiding our expert team. Nuveau Plastic Surgery offers a wide range of services for their patients like non-surgical facelifts, Botox & Fillers, Emsculpt, Liposuction, Breast Augmentation, and laser skin resurfacing treatment in Houston Tx. With his years of experience in the field, he helps clients experience youthful, restored skin post their chosen procedures. Contact us at 713-999-1321 or schedule an appointment for more info rmation about us.