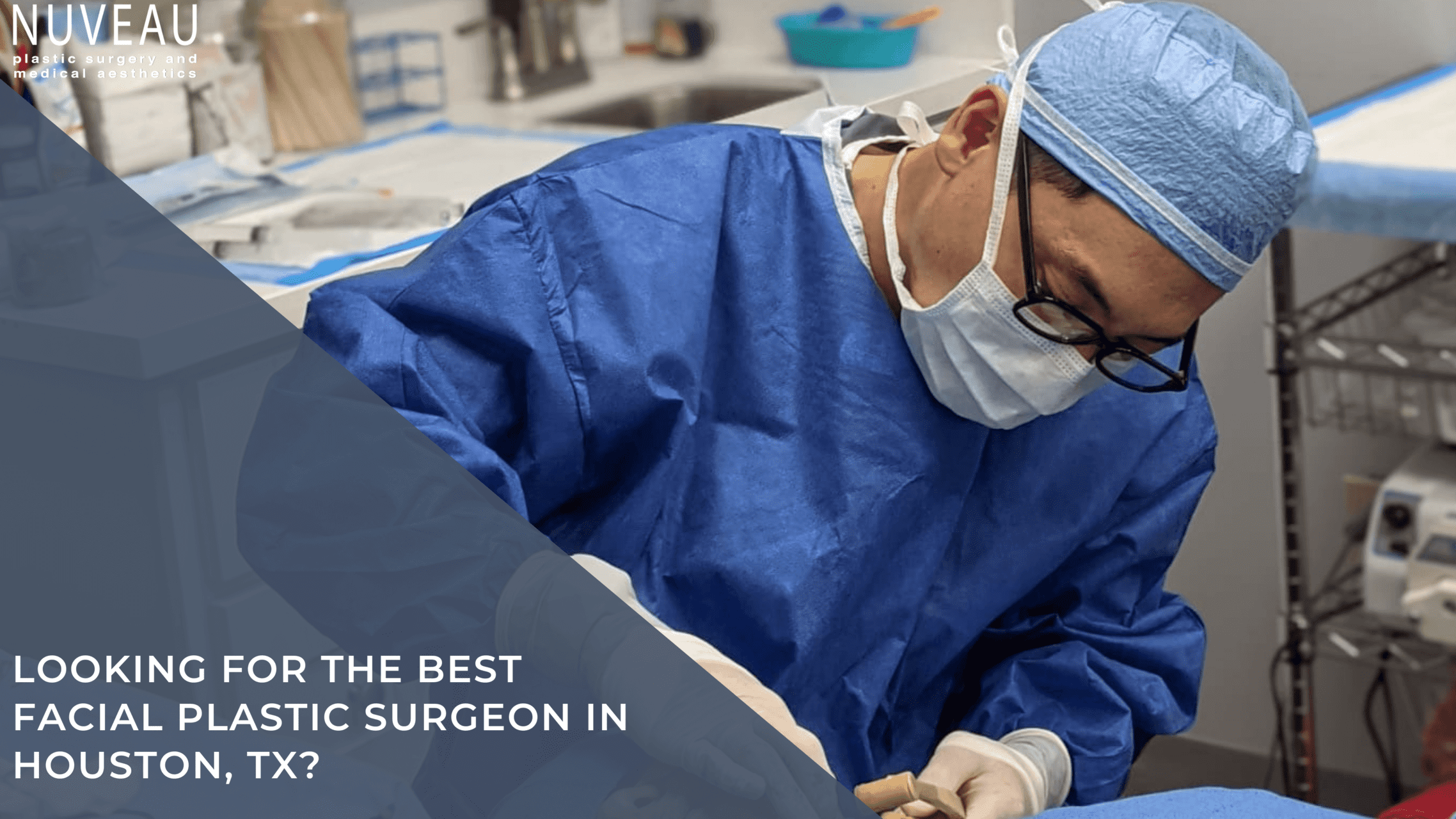 When it comes to facial plastic surgery, there are several different options. Based on your overall desired results, Dr. Lee will be able to recommend the best facial plastic surgery procedure. Some of our most popular facial procedures include V-Line surgery, Facelift, Facetite / Morpheus8 and Fat Grafting. Let's take a look at each procedure a little more in-depth below.
FACIAL PLASTIC SURGERY
If you are looking at tightening, lifting, or reshaping your face or neck, you can undergo facial plastic surgery, typically for the cheekbones, chin, jawline and neckline. It is also helpful for recontouring the face, reversing the signs of aging, adding volume, or making the features proportionate with one another.
The first step involves meeting the surgeon to discuss goals, benefits, and potential risks of various procedures. After deciding the course of the treatment, your surgery will be scheduled. The surgeon may perform the surgery on an inpatient or outpatient basis. There are various types of facial surgeries like:
V-LINE
V-line surgery is the process of reshaping the lower portion of your face to create a narrower jawline, which looks like the letter 'V.' During your procedure, Dr. Lee will make internal incisions on your jawline and chin. Then, he will shave down your jawbone by placing it at a sharper angle. Dr. Lee may also shave and sharpen your chin to get the desired results. If desired, the cheekbones can also be narrowed using a similar internal incision. Other procedures such as liposuction can be added at the same time to enhance the results. You will have temporary drains that will come out 1-3 days after the procedure. The entire procedure takes around 4-6 hours. Most results are seen after 6 weeks.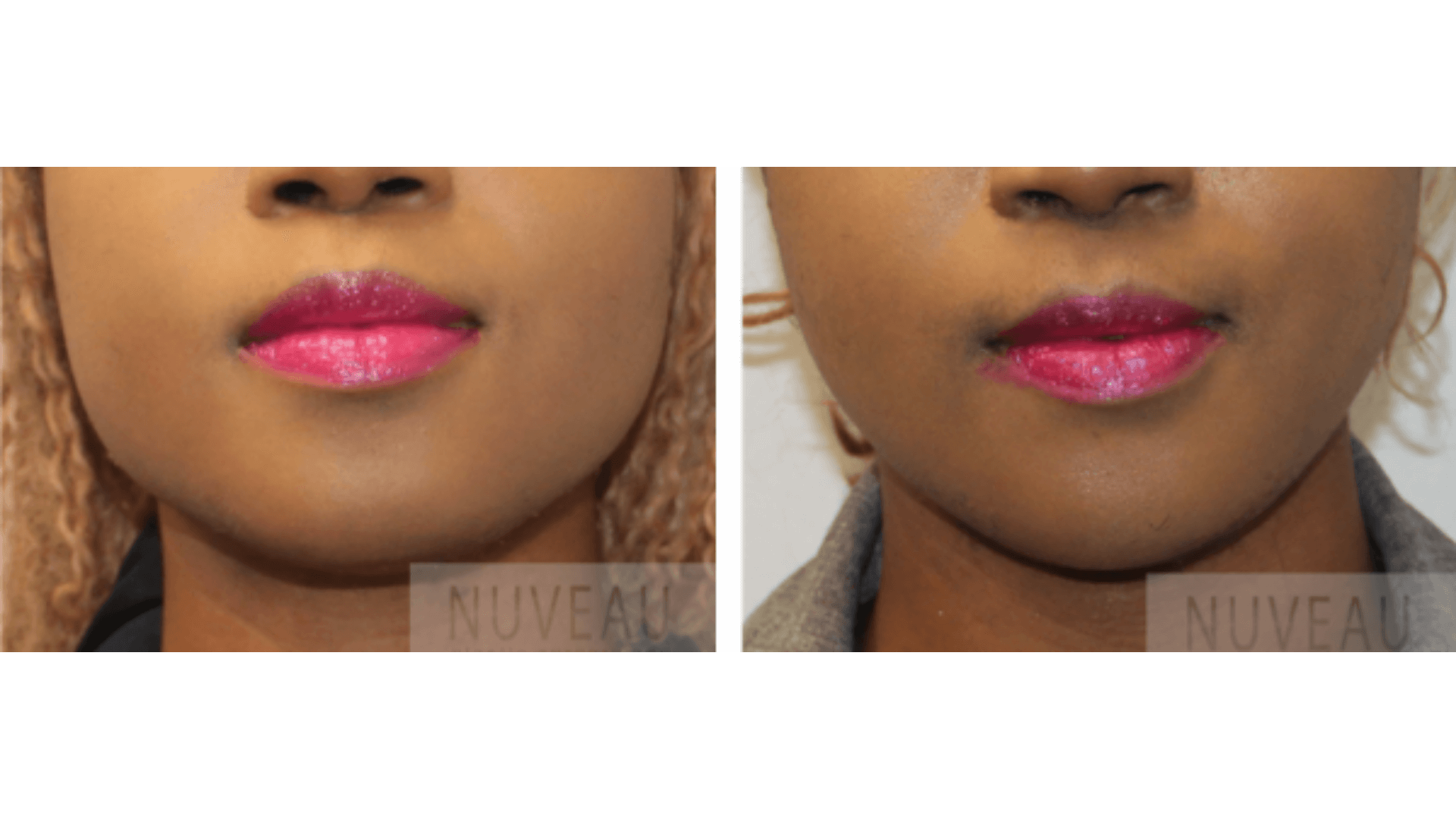 FACELIFT
Facelift is a facial plastic surgery procedure that lifts and tightens the facial tissues that tend to lose their elasticity as you get older. At Nuveau, Dr. Lee will make incisions in the hairline and along your ear. The underlying muscle and connective tissue (SMAS layer) will be tightened to provide a long-lasting result Then he will remove the fat and excess skin and redistribute the skin upon closure.
There are various types of facelifts that address different concerns. During your consultation, Dr. Lee will be able to go over which treatment will give you the best results. Typically, a facelift takes approximately 2-4 hours to complete and results can be seen after 4 weeks.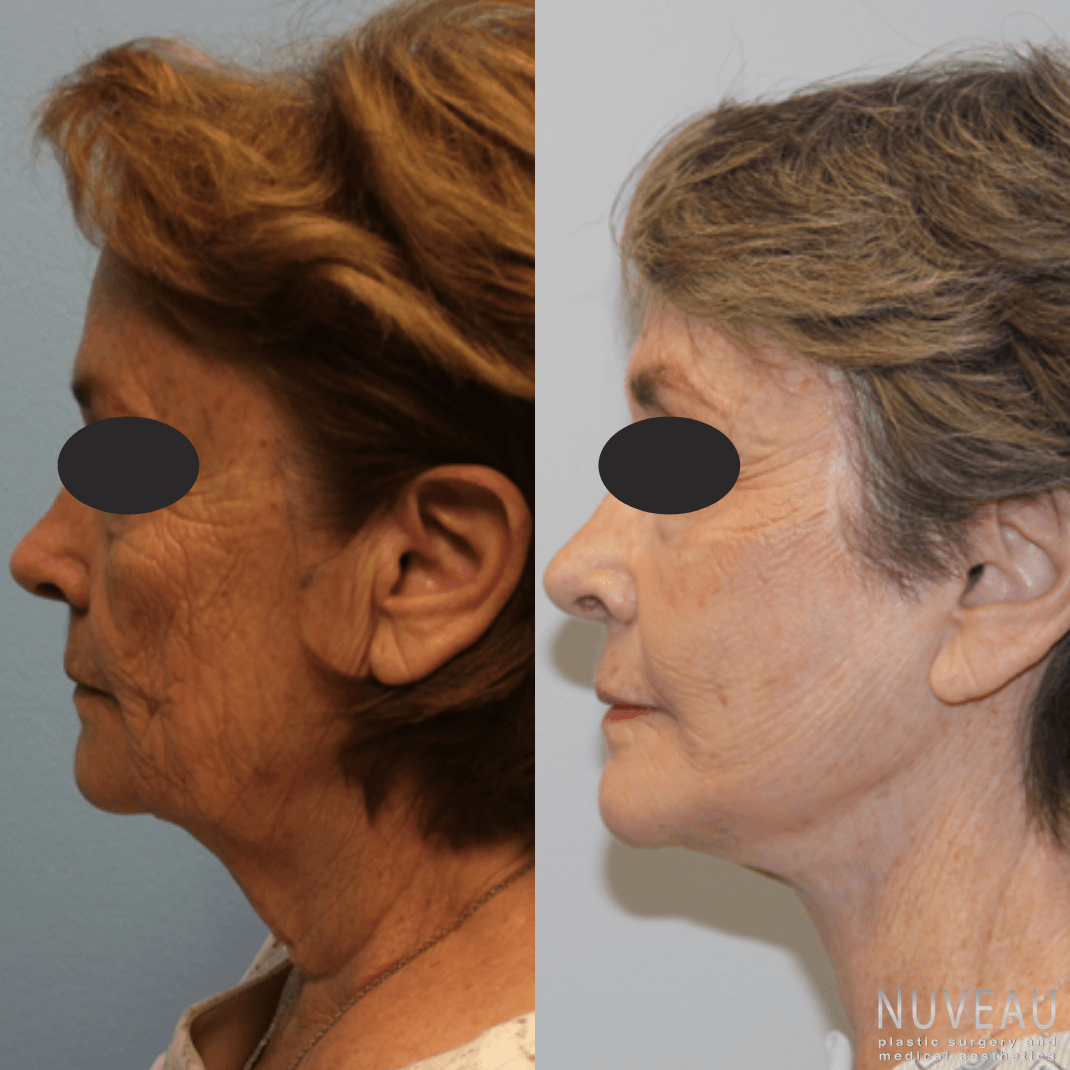 FACETITE / MORPHEUS8
FaceTite is a nonsurgical cosmetic procedure that treats sagging skin and wrinkles, primarily on the lower half of your face. It involves the use of radiofrequency waves with traditional liposuction. During your Facetite procedure, Dr. Lee will apply anesthesia and make a small incision. They will deliver radiofrequency waves through a small device. It will liquefy the fat cells, and a separate tube will suction out the fat.
This procedure also helps stimulate the growth of collagen fibers under your skin. It will make your skin look smoother and toned. Facetite normally takes about 45 minutes and patients see results gradually for about 6-8 weeks afterward. However, collagen will continue to improve over 6 months after surgery.
Morpheus8 is a radiofrenquency (RF) microneedling procedure that uses heat to stimulate collagen production which tightening your skin and creates a smoother appearance. It can be added onto FaceTite treatment or be performed alone depending on the need. Morpheus8 is a non-surgical treatment that penetrates the deepest layers of your skin to restore collagen production. This collagen induction treatment is safe on all skin types and can be used to treat your face as well as other areas of your body like chest, legs, arms, buttocks, and abdomen. Morpheus8 treatment time depends on areas treated. Most patients require 3-4 total treatments one month apart. Results are seen after skin has healed, typically 3-4 weeks post treatment.
FAT GRAFTING
One of the signs of aging is loss of volume on your face. That is the reason why dermal filler injection has become such a popular procedure. However, dermal fillers are limited by the volume you can inject (from cost standpoint) and they are not permanent, requiring re-injection every 6-9 months. Fat grafting allows us to add as much volume as we need to and the results can be permanent. We take fat from areas where fat can be taken, such as your abdomen, flanks and/or thighs through liposuction technique. Fat is processed and injected into your face to add volume. Typical areas where fat is injected include cheeks, nasolabial folds, forehead, temples, jawline, jowls, nose and lips. Procedures is typically performed under local anesthesia with mild sedation. Procedure takes about 2 hours, recovery takes about 1 week and results can be seen in 2-4 weeks.
ABOUT NUVEAU PLASTIC SURGERY & MEDICAL AESTHETICS
Are you looking for the best facial plastic surgery in Houston, Tx? If yes, you have come to the right place. Facial plastic surgery is the best option if you want lift, tighten, contour, and fight the symptoms of aging. However, it is imperative that you work with a board-certified plastic surgeon. Nuveau Plastic Surgery is a cosmetic and plastic surgery center that offers a wide range of cosmetic and reconstructive surgeries. We also offer med spa services in Houston, TX. We aim to provide an incredible experience for all our patients. For more information about us, contact us at 713-999-1321 or schedule an appointment.