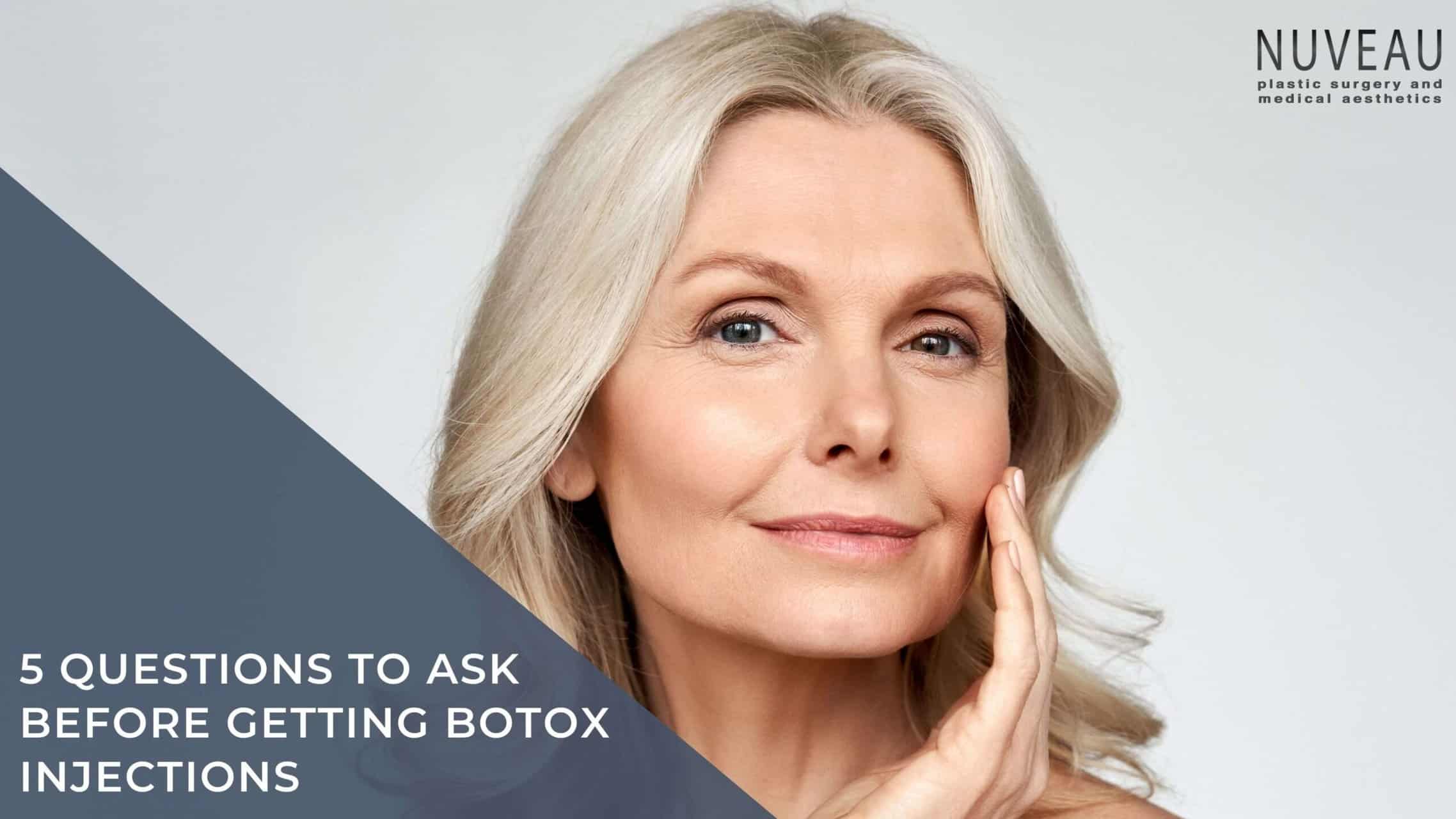 If you find yourself noticing the lines and wrinkles in your forehead and around your eyes, you might decide that it is time to treat them. However, it would be tough to determine which treatment would be best for you. We always recommend working with an expert, like Dr. Lee at Nuveau Plastic Surgery, to see which treatment is best for you. Talking about treatments, Botox is one of the most common treatments for treating fine lines and wrinkles.
However, before getting Botox injections, here are some questions you should ask your treatment provider.
1. WHY DO YOU RECOMMEND BOTOX TREATMENT FOR ME?
Botox is a non-invasive procedure to get smooth and wrinkle-free skin. However, it is not the only skin treatment to achieve healthy, younger-looking skin. Ask your plastic surgeon or nurse injector why they are recommending this treatment over other options.
Remember that the one-size-fits-all approach does not work well with skin rejuvenation. Also, ask whether you are eligible for the treatment. Choosing a safe and effective treatment solution is important for each individual patient.
2. ARE YOU QUALIFIED AND LICENSED?
Make sure the person who will perform the Botox injections is licensed and medically qualified for the job. They must also have adequate experience of the treatment. Always ask for patient before and afters to see their level of work and expertise in this treatment.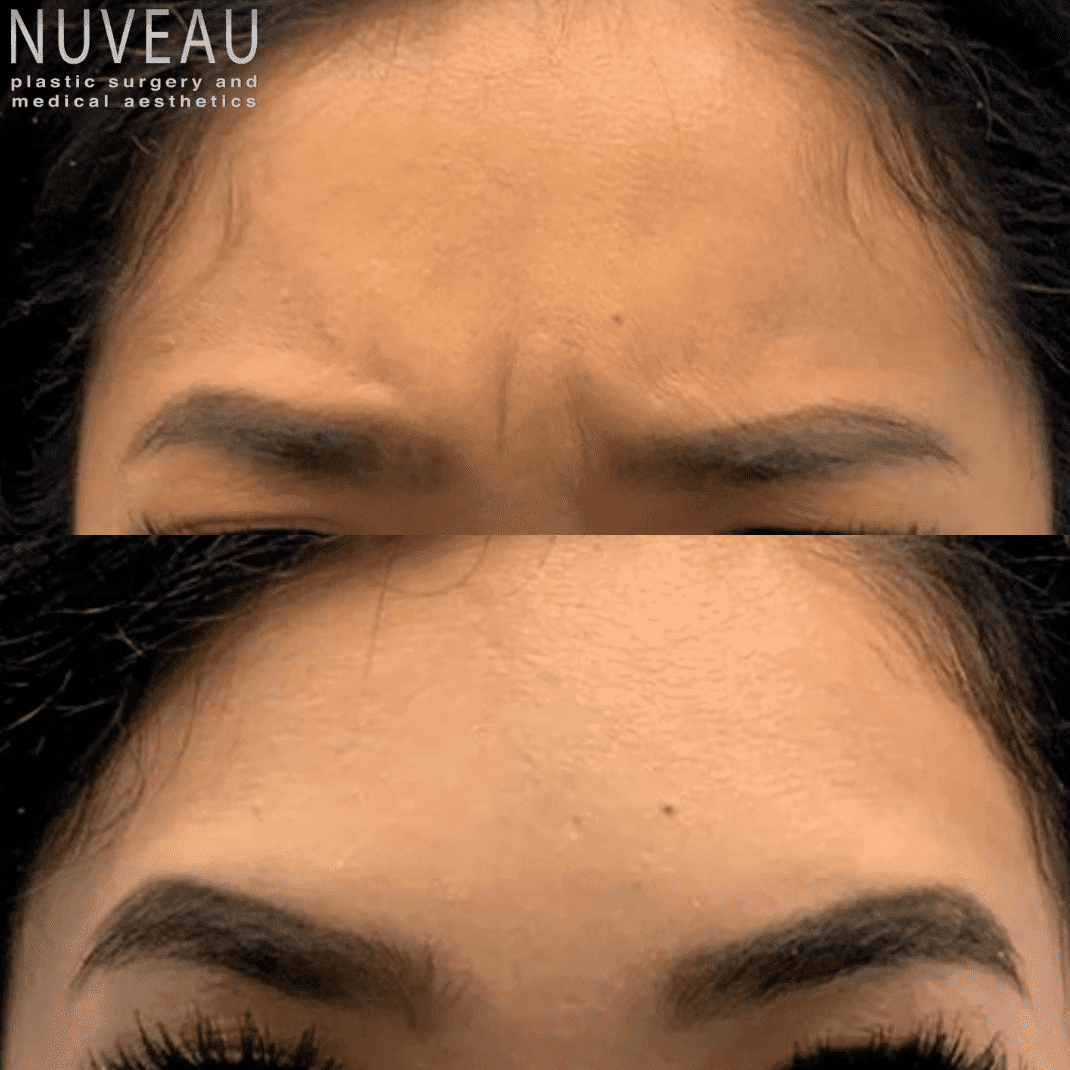 3. WHAT DOES GETTING BOTOX LOOK LIKE?
Understanding the procedure is so important for you. Ask your Botox injector to walk you through the whole treatment procedure- from skin prepping to aftercare tips. Keep the following things in mind about Botox:
It is relatively painless
Results will typically begin showing up after 5 to 7 days
The injection needles used are small
You may experience some swelling or redness for the first six days after the treatment
You can also undergo other treatments, like dermal fillers, along with Botox
Follow the doctor's instructions while returning to your regular life
4. WHAT HAPPENS TO THE BOTULINUM TOXIN ONCE IT IS IN YOUR BODY?
It can be unnerving to imagine toxins being injected into your body. However, do not worry, as Botox does not have any toxic effects. Botulinum toxin does not travel more than 2 cm away from the injection site. It blocks nerve endings, and even if some molecules enter the bloodstream, the toxin dose is too low to produce any adverse effects.
5. HOW MUCH DOES THE TREATMENT COST?
Prior to starting the procedure, ensure you discuss the overall treatment cost with the injector. Since it is a cosmetic procedure, your insurance policy may not cover it. Various factors, like the location of the treatment, the injector and their experience, and the quantity of product used affect the final treatment cost. Compare the prices of various med spas and plastic surgeons. However, beware of doctors who charge too little for the treatment as they may not offer quality services.
ABOUT THE NUVEAU PLASTIC SURGERY & MEDICAL AESTHETICS
Asking these questions will make it easy for you to find the best Botox injector in Houston, TX. If you wish to schedule your Botox appointment, visit Nuveau Plastic Surgery & Medical Aesthetics. We are a cosmetic and plastic surgery center in Houston, TX. We are known for our efficient services and our team of qualified medical professionals. For more information about us, contact us at 713-999-1321 or schedule an appointment.