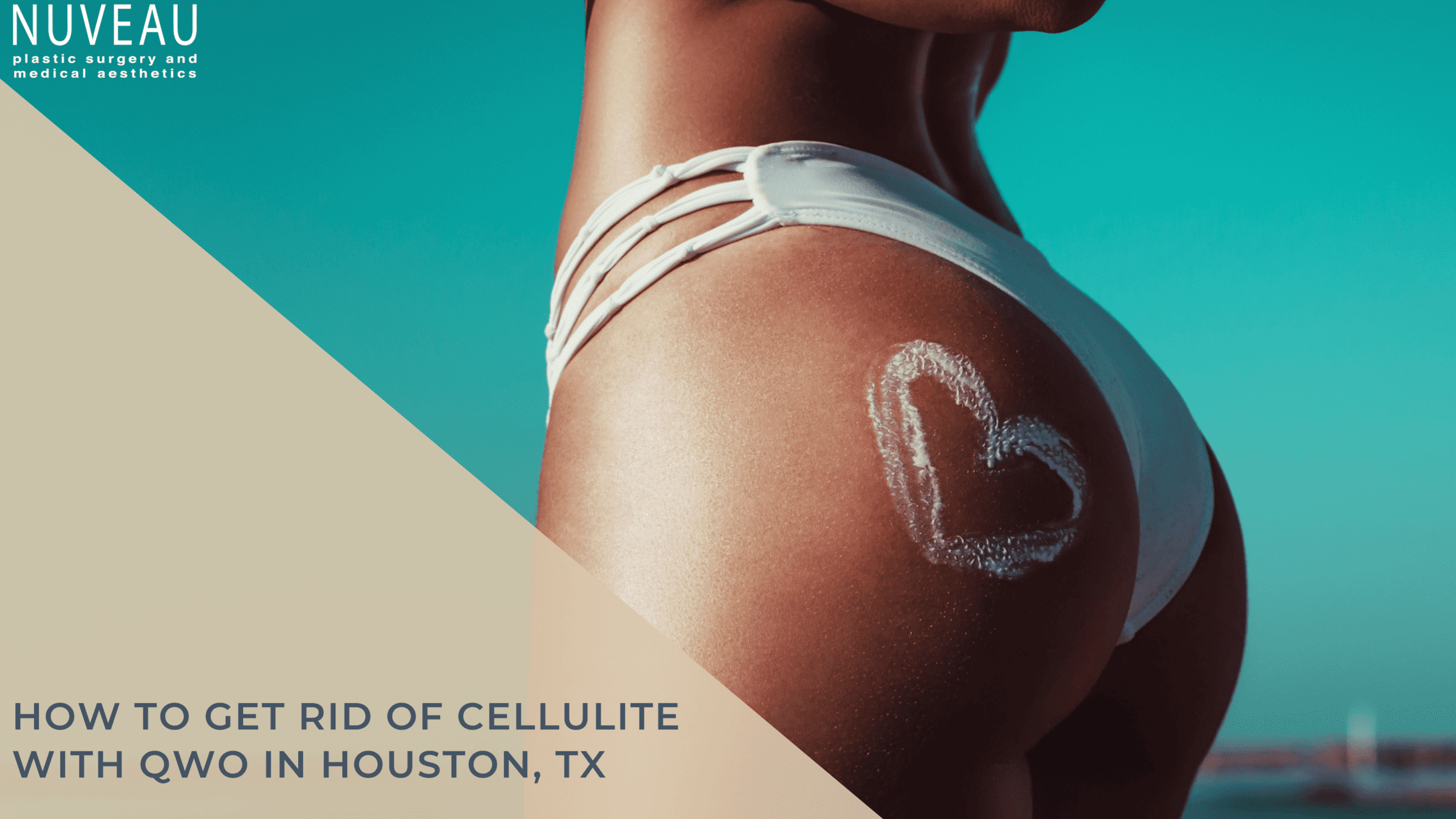 Tired of cellulite and wondering if there is a treatment that works? Perhaps you have tried different products claiming to treat this area but have fallen short. You're not alone! We are excited to be one of the exclusive providers of QWO, a safe and non-surgical solution to treating cellulite, in Houston, TX. It is the only FDA-approved injectable used to treat moderate to severe cellulite in the buttocks. QWO treatment involves a series of three injections spaced three weeks apart. This injectable solution for cellulite reduction provides smoother skin with lasting results.
HOW QWO WORKS
Cellulite is mainly caused due to a fibrous connective tissue- fibrous septae. During aging, our skin thins, and the fat cells enlarge. It leads to the thickening of the fibrous septae, which push against the skin, leading to dimples/visible cellulite on the buttocks.
QWO is made from collagenases- enzymes that target the structural causes under the skin and release fibrous bands, redistribute fat cells, and stimulate new collagen growth. It is injected three times into the septae to release the fibrous strands.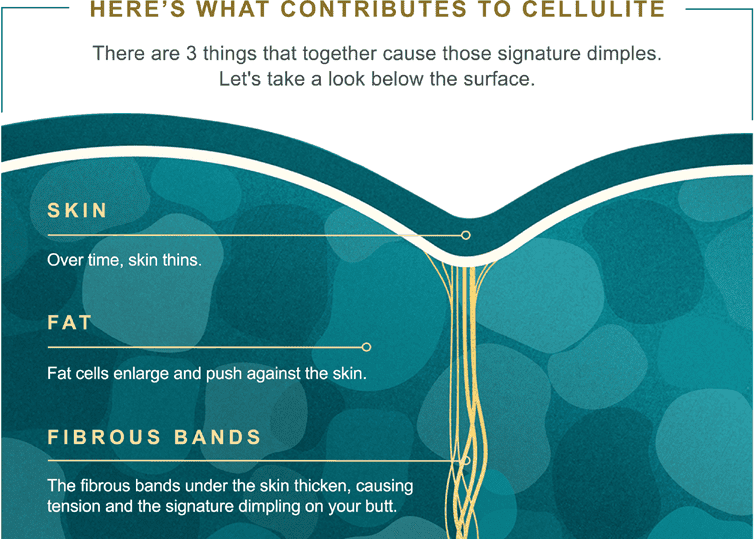 BEST CANDIDATES FOR QWO
Ideal candidates for this treatment are adult women having moderate to severe cases of cellulite in their buttocks.
If you are allergic to any of the ingredients in QWO or collagenase or if there is an active infection in your buttocks, this treatment isn't ideal for you. You must let the surgeon know if:
You have a bleeding problem
Are pregnant or planning to become pregnant
Are breastfeeding or planning to breastfeed.
You should inform your surgeon about all the medicines you take, including prescriptions, vitamins, and herbal supplements. You should, in particular, tell them if you take any medication that prevents blood clotting.
PREPARING FOR THE PROCEDURE
If you are taking any blood-thinning medications, you can get bruises at the needle injection site as these medications can increase the bleeding and cause bruises. Therefore, we might recommend halting your blood thinners for two weeks before the treatment.
PROCEDURE
Your surgeon may take photos before the injection treatment has started. Then, using a surgical marker, the surgeon will mark the cellulite dimples to be treated. While you will lay face down on the table, they will inject QWO into the fat of each circled dimple. The entire procedure will take around 10-15 minutes. After the injection, you will remain prone for 5 minutes.
These injections are given 21 days apart over the course of three visits. You can evaluate the final results 28 days after the third visit. The entire treatment takes around 71-90 days.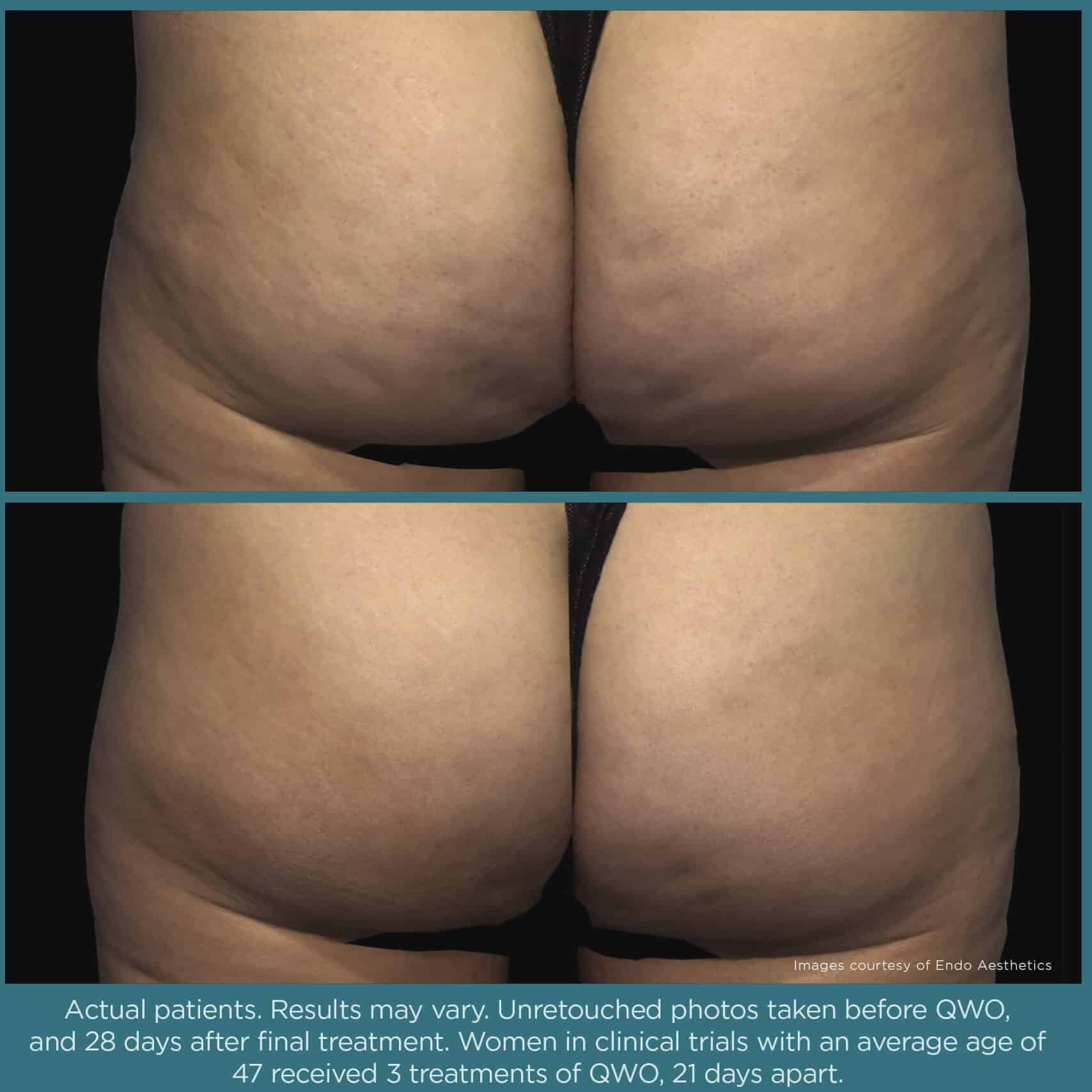 RECOVERY
You may experience soreness or nodules, which will resolve in a few days. Avoid rigorous exercises involving the bottom half of your body. Post-treatment, you are most likely to get bruises and experience pain, which will decrease with each subsequent round, and the severity of bruising will also decrease with each treatment session. The bruises may be visible for a short time. In case you experience any symptoms of severe hypersensitivity reactions, you must seek immediate medical attention.
ABOUT THE NUVEAU PLASTIC SURGERY & MEDICAL AESTHETICS
Cellulite fat near the buttocks may hamper your confidence, but it doesn't have to! If you wish to get rid of the cellulite dimples, get in touch with Nuveau Plastic Surgery & Medical Aesthetics. We are a cosmetic and plastic surgery center with a team of trained professionals and are known for our top reviews and ratings. For more information about us, contact us at 713-352—3447 or schedule an appointment.