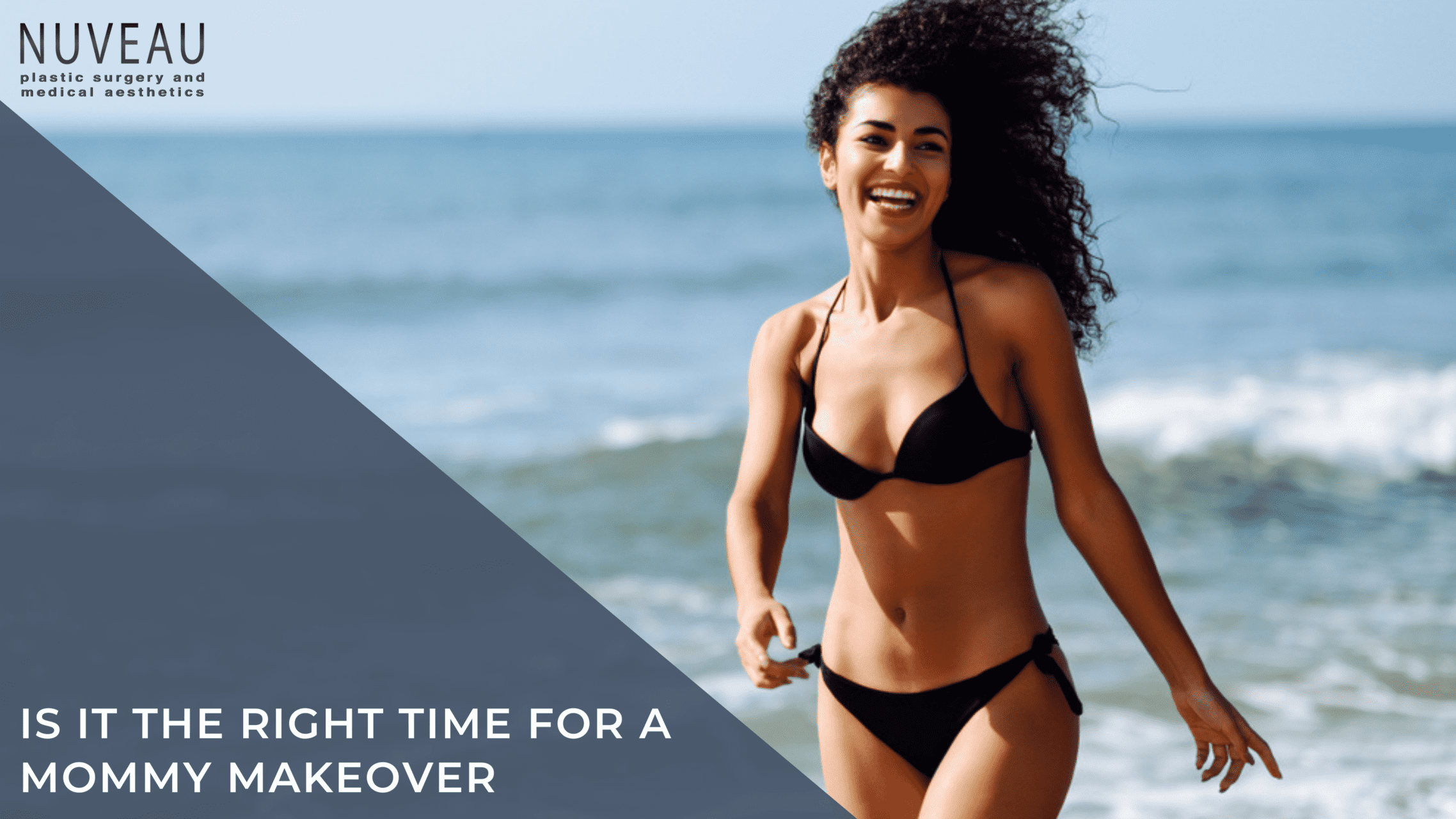 Motherhood is a special phase in every woman's life, but sometimes the side effects of pregnancy can take a toll, especially on your body.
Cue the Mommy Makeover, a combination of multiple procedures including tummy tuck, breast augmentation, and liposuction.
Below, we have discussed the factors you must consider when determining if it is the right time to undergo a mommy makeover.
1. Good Overall Health – Mommy makeovers are comprised of multiple invasive surgical procedures. Therefore, you should be in good health before undergoing the treatment. You will also have to quit smoking at least three weeks before the surgery.
Moreover, common health problems after pregnancy, such as type 2 diabetes, can put you at risk. Hence, these problems must be under control, and you should also inform your doctor about any medications you might be taking.
2. Healthy Weight – While a mommy makeover will remove some fat, you must know that it is not a 'weight loss' procedure. Therefore, ensure you lose your bulk body weight before undergoing the treatment. Your weight should not be more than 25 pounds from your goal weight.
3. Budget – Since mommy makeover involves several procedures, it is more expensive than other plastic surgeries. It will cost you anywhere from $10,000 to $25,000. However, some plastic surgeons provide financing options to help you manage this expense.
4. Future Pregnancies – We would suggest you consider a mommy makeover when you are not planning future pregnancies. This is because pregnancy will cause your abdomen and breasts to stretch, reversing the surgical results.
You can undergo revision surgeries, but we always recommend to undergo these procedures when you do not have any future pregnancies planned.
5. Past Pregnancies – After giving birth to a child, your body needs a considerable amount of time to heal. Although you may be tempted to get your old body back, you must wait for some time to get better surgery results. It will also give you time to naturally lose your pregnancy weight before the surgery.
We suggest you wait six months to one year after giving birth before undergoing surgery.
6. Recovery Period – After undergoing a Mommy Makeover procedure, you will need to rest for several weeks. Because of this, you will need to make sure you have someone to help take care of your needs during your recovery time. Therefore it is highly suggested that you wait for some time after giving birth before having this surgery.
ABOUT NUVEAU PLASTIC SURGERY & MEDICAL AESTHETICS
Mommy makeovers can help you get back your pre-pregnancy body. At Nuveau Plastic Surgery & Medical Aesthetics, we transform the lives of our clients with our treatments. We are one of Houston's best cosmetic & facial plastic surgery centers and hold an excellent reputation for our services. Contact us at (713) 999-1321 or schedule an appointment for more information.