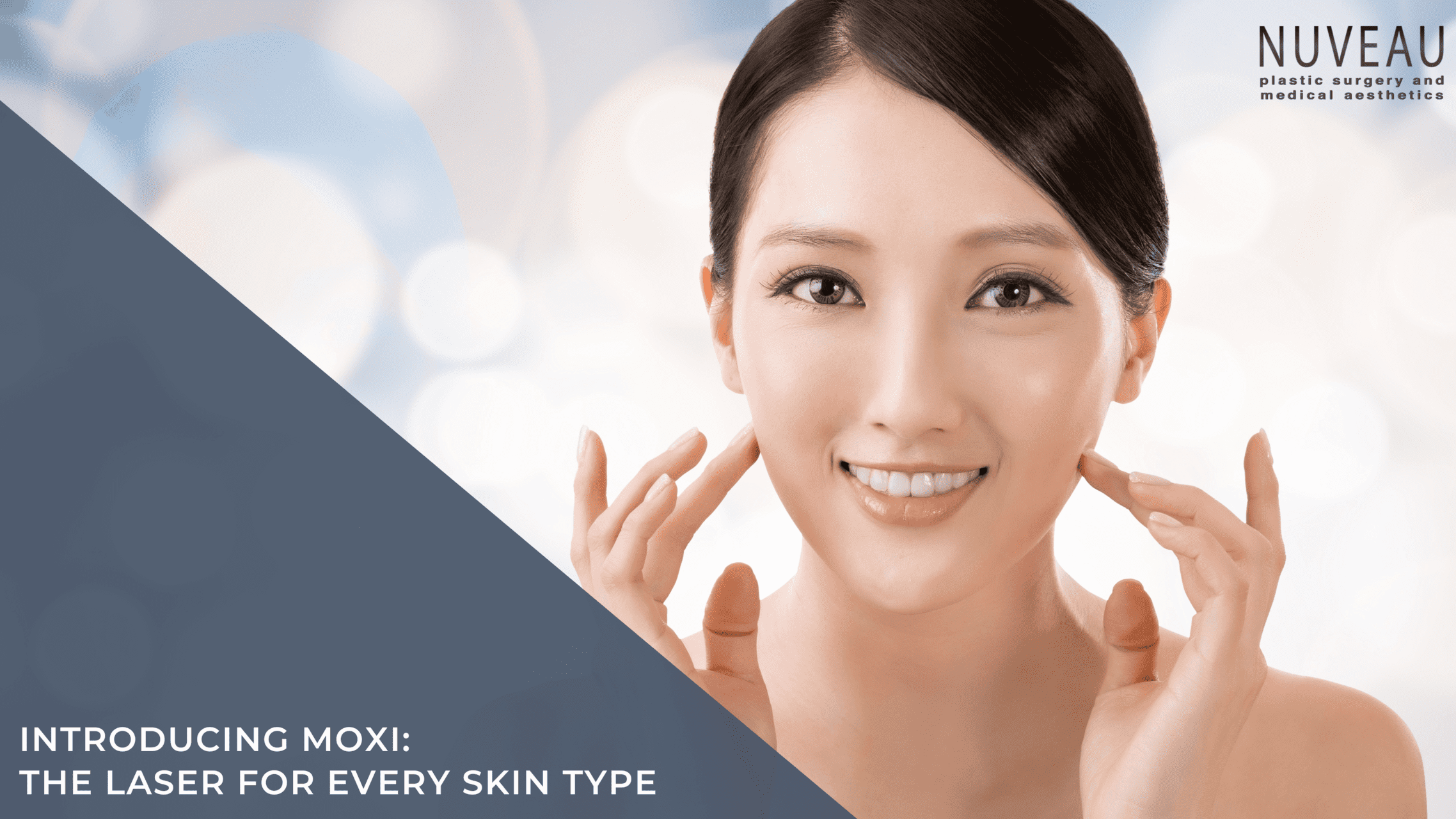 Moxi is a fractional 1927 wavelength thulium laser that can be used on various skin types to get quick, impressive results. It is a one-of-a-kind laser facial that works like magic even in the summer months.
During the treatment, laser energy creates micro-coagulation zones within the skin tissues, like tiny little wounds. Then, your body replaces the damaged cells with new ones and repairs these wounds giving you a smoother, more even-toned complexion.
Since Moxi is a non-ablative laser, patients will experience less downtime.
What does the Moxi laser treat?
One of the best things about Moxi is that it is a versatile treatment. It can address almost all of your skin problems including melasma, fine lines, dark spots, sun damage, wrinkles, and more.
It also works well on all skin types, because Moxi is a gentle laser treatment. For instance, you may want to undergo a Halo laser treatment, but your skin might not need a treatment that is so aggressive. In such cases, you can choose the Moxi laser, as it provides similar results for people having mild-to-moderate skin issues.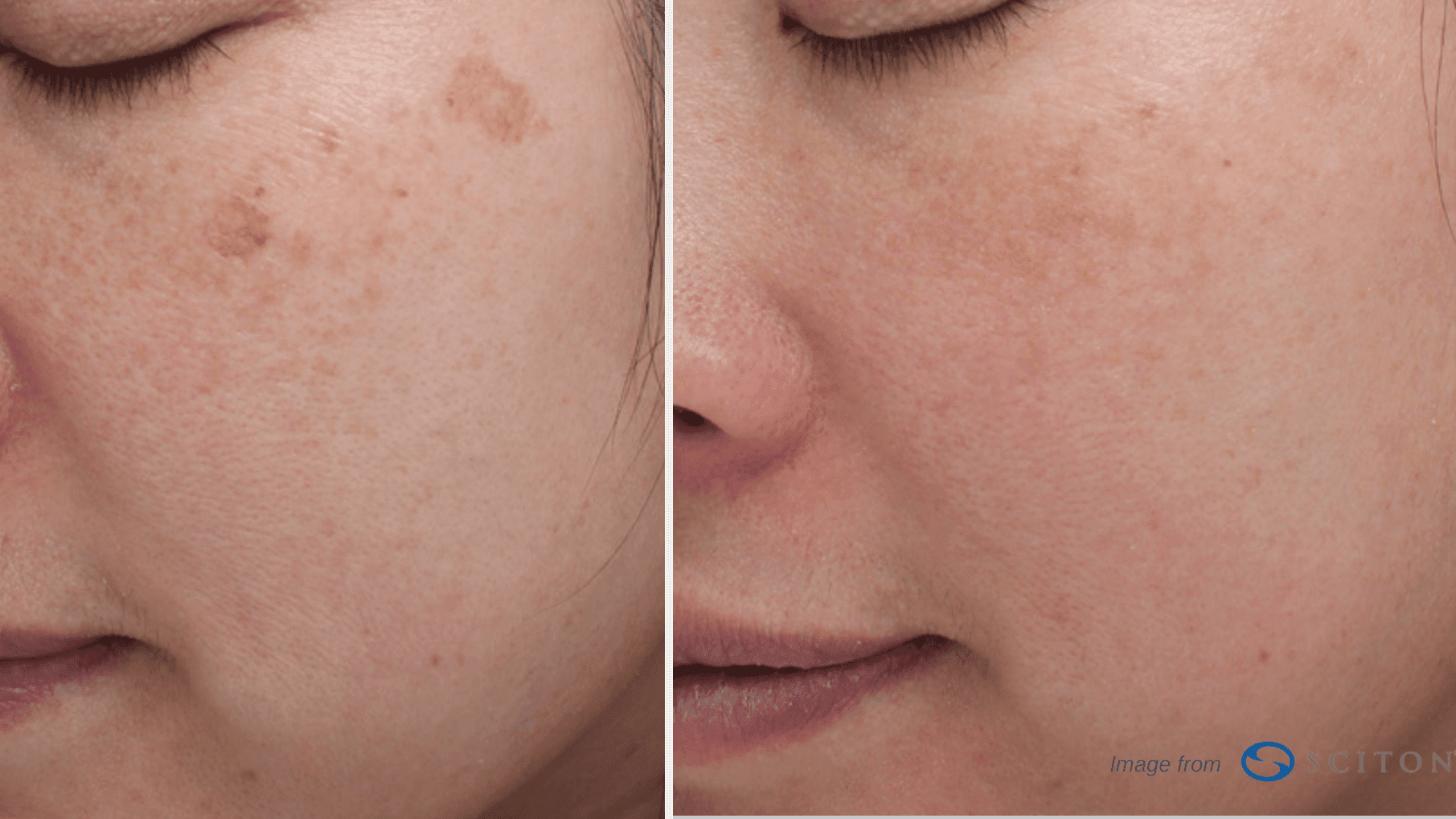 THE IDEAL CANDIDATES FOR MOXI LASER
MOXI IS AN IDEAL TREATMENT FOR:
Patients wanting a little TLC without the downtime
Patients with Melasma because Moxi does not generate a lot of heat
Individuals interested in a pre-juvenation treatment
People new to skin aesthetics and laser treatments
Active types, living a busy lifestyle
Since Moxi works well on all skin types, most people can undergo a Moxi treatment. It can also help men attain their skin goals. Those experiencing more severe skin problems may need to try stronger laser treatments.
We recommend scheduling a consultation with our team to determine if you are a good candidate for the Moxi laser treatment.
PROCEDURE
The Moxi laser procedure is a lot simpler than you may expect, making it perfect for people with a busy lifestyle!
1. Consultation: During your one-to-one consultation, we will discuss your desired skin results, examine your skin, and build a customized treatment plan that is specific to you. After determining your eligibility for the treatment, we will schedule an appointment for you.
We might also recommend other aesthetic treatments, if Moxi isn't the best option.
2. Preparation: We will prepare the treatment area by cleansing your skin and may also apply a topical numbing cream.
3. Treatment: Our team will customize the Moxi treatment according to your needs. As they guide the Moxi laser through the targeted areas, you may feel a warming sensation, meaning that the laser is doing its job. Once the procedure is complete, you can return to your regular life with minimal downtime.
For best results, 1-3 Moxi treatment sessions are recommended.
4. Aftercare: The Moxi laser usually results in little or no downtime, but you should invest in your skincare. Wear sunscreen every single day. Also, make sure you are gentle with your skin for a few days after the procedure and follow all the specific instructions given by our team.
You may experience redness, pinkness, or tiny dots on the treatment area. The tiny dots are called MENDs. (Microscopic Epidermal Necrotic Debris). It is all part of the heeling process and completely normal. There's no need to worry, as complete healing usually takes around 3-4 days.
ABOUT NUVEAU PLASTIC SURGERY & MEDICAL AESTHETICS
Moxi laser works on ALL skin types and treats melasma, wrinkles, fine lines, sun damage and more. At Nuveau Plastic Surgery & Medical Aesthetics, we transform the lives of our clients with our surgical and nonsurgical cosmetic treatments. We are known for our top ratings and excellent results. Contact us at 713-999-1321 or schedule an appointment today.