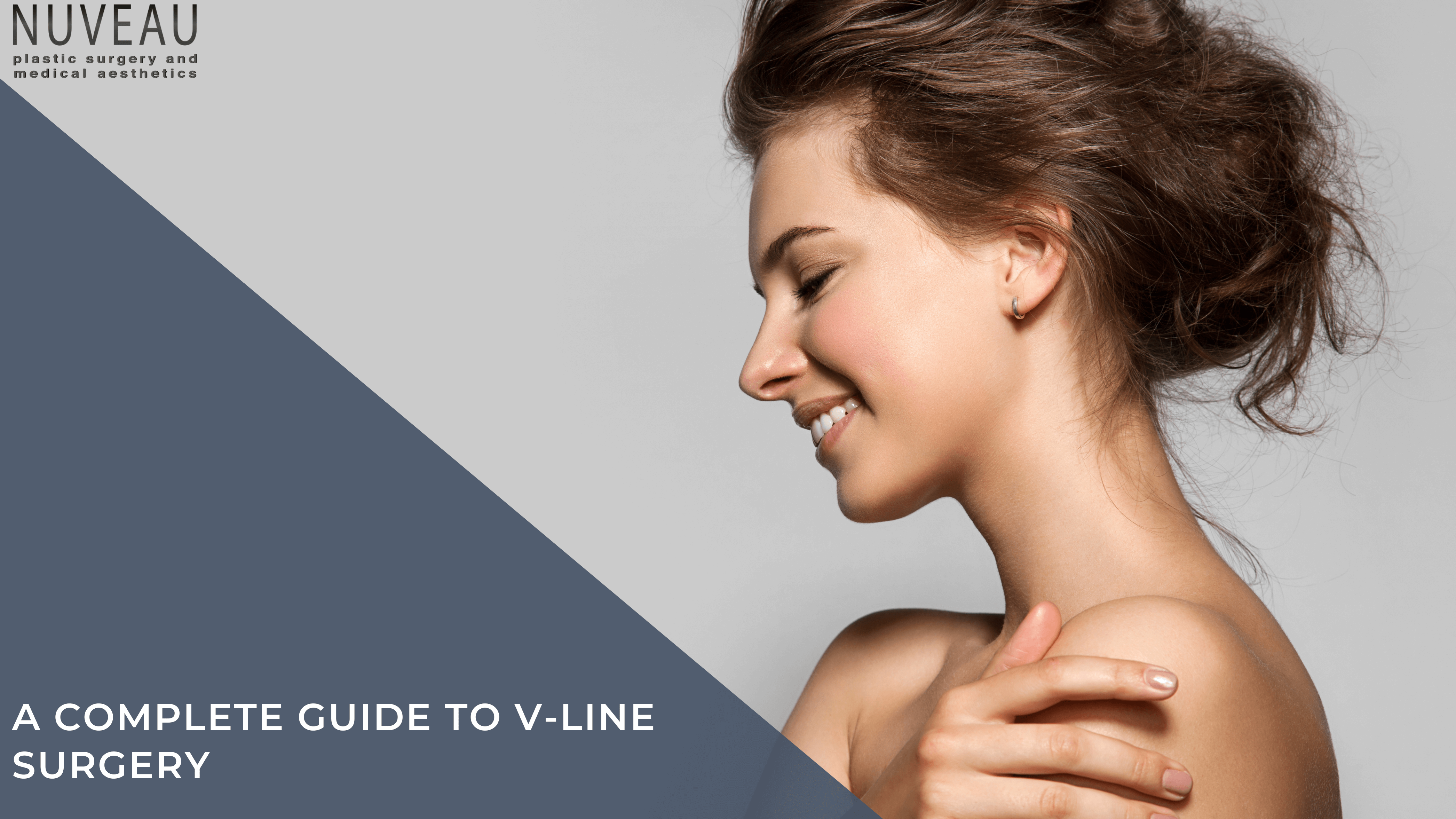 Since many people associate a V-shaped jaw and chin with femininity, they undergo V-line surgery. A V-line facial contouring surgery, also known as mandibuloplasty, is a bone surgery that eliminates portions of your jawbone to make it look narrower and more defined. This can be combined with chin surgery, also known as genioplasty, to further define the jawline. If desired, your cheeks can also be reduced (zygoma reduction) to further enhance the results.
We have been getting a lot of questions about this procedure so let us dive into an overview of V-Line Facial Contouring Surgery.
WHO CAN PERFORM IT?
V-line surgery is not like any regular plastic surgery procedure. For best results, you'll want an experienced surgeon who understands your unique goals. The first step is to find a board-certified plastic surgeon who has had specialized training in this procedure.
Dr. Lee went to South Korea to learn this technique from some of the busiest clinics specializing in this surgery.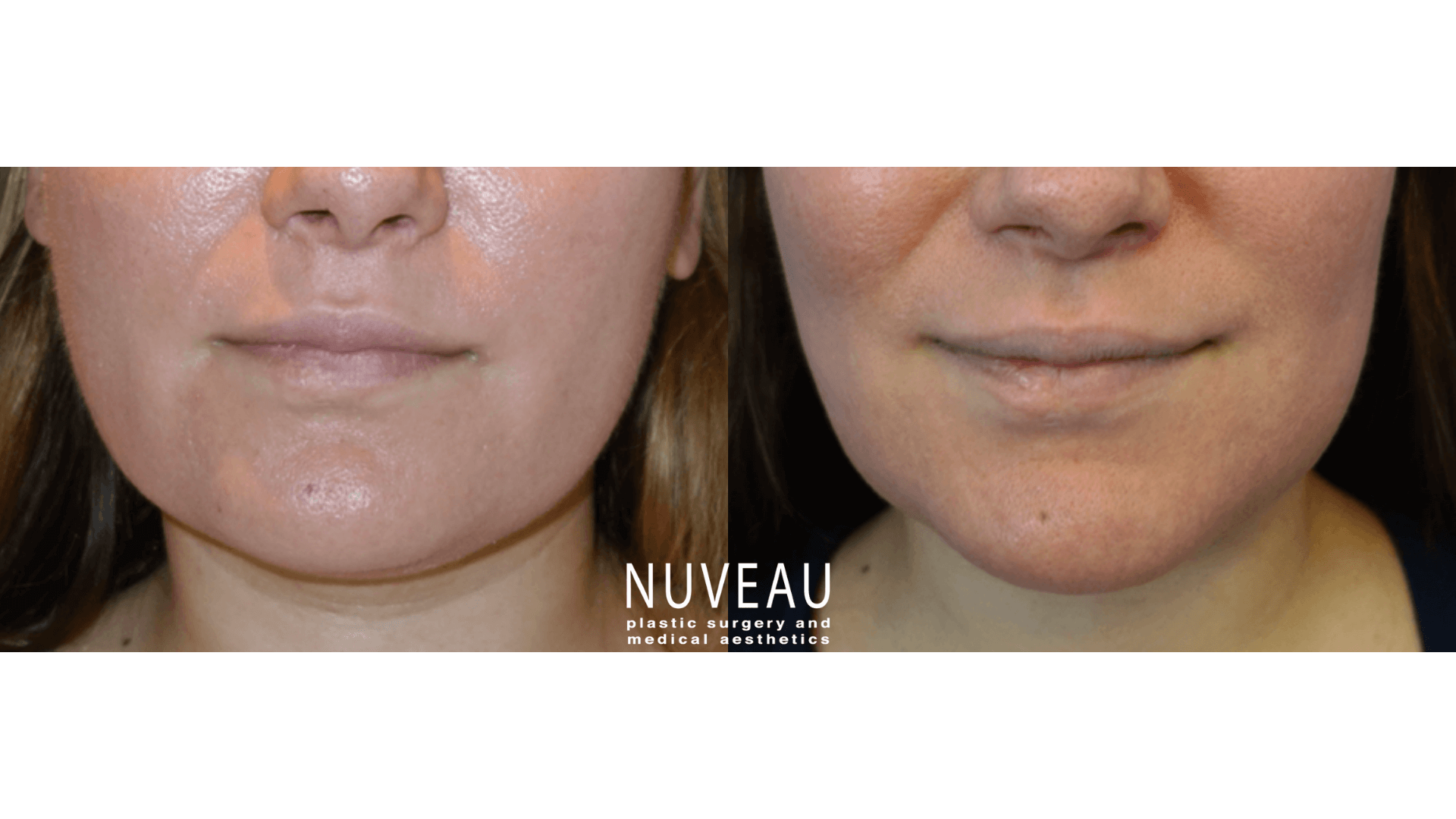 BEFORE THE SURGERY
We will obtain scans of your facial bones to see if this is the right surgery for you. Depending on the imaging study, you may be a candidate for jaw, chin and/or cheek surgery. In some patients, wide angle jaw can be due to over-developed jaw muscle and/or extra fatty tissue around this area. In such cases, reducing the size of the muscle and/or performing liposuction may be better options.
We recommend not taking any blood-thinning medications for up to 2 weeks prior to your V-Line facial contouring surgery. You must also stop smoking at least 3 weeks prior to surgery and 3 weeks after surgery as it can increase the risk of complications and delay healing. We also advise our patients to refrain from alcohol at least 48 hours prior to surgery.
PROCEDURE
Before scheduling your surgery, Dr. Lee will consult with you about the results and expectations. He will mark and confirm the surgery sites before going into the operating room. This surgical procedure is performed under general anesthesia so that you do not feel any pain when the surgery is performed.
Dr. Lee will begin making surgical incisions along your jawline and on your chin. With V-Line surgery, all incisions are made in your mouth, so you will have no external incision sites. He will sharpen the jaw by shaving down the mandible bone and may also sharpen your chin. If cheek reduction is performed, then you will have small incisions hidden behind your sideburns. The whole procedure will take around 4 to 6 hours to complete.
Most patients have swelling for approximately 1-2 weeks post-surgery. You will have a drain that we will take out in 1-2 days after surgery. We recommend adhering to a soft or liquid diet as you heal after surgery.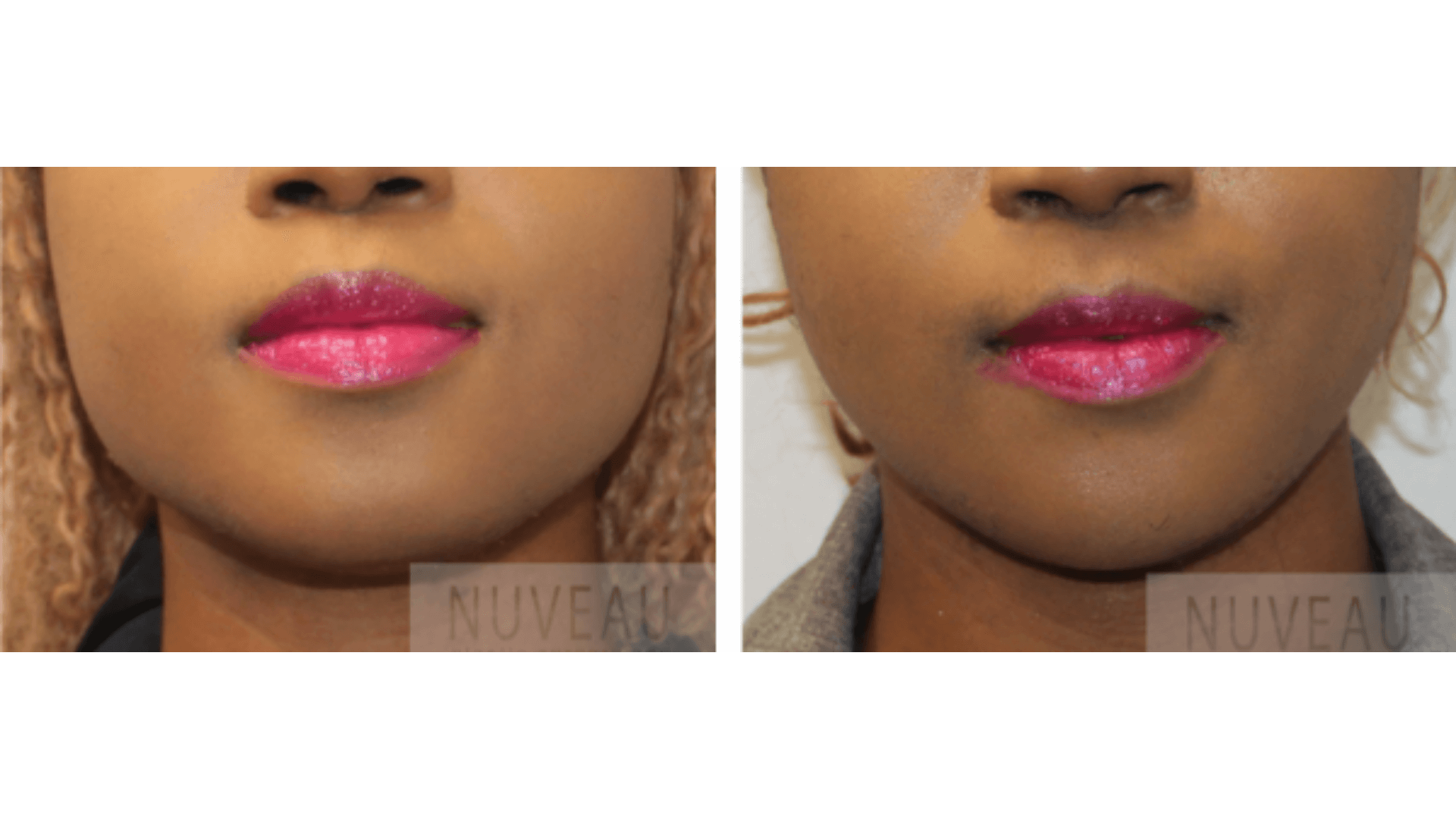 RISKS AND SIDE EFFECTS
V-line surgery has certain risks and side effects associated with it. Some of the common side-effects are:
 headache following general anesthesia
bleeding and drainage
nerve damage causing numbness of the lip or asymmetric smiling
pain and bruising
swelling and inflammation
uneven healing or asymmetry of the jaw
POST-SURGERY
Recovery after V-line surgery may take several weeks. At first, your face will swell, and you may experience slight pain and discomfort. Our V-Line patients wear a compression garment around their neck, chin, and jaw to heal incisions properly.
Your swelling will start to fade after the first 10-14 days, and the surgery results will begin showing up. You won't be able to fully see how your chin and jawline look until the recovery is complete. This may take up to six weeks. The surgery results are permanent.
Your surgeon will discuss the results at a follow-up appointment and advise you about resuming your daily activities.
ABOUT NUVEAU PLASTIC SURGERY & MEDICAL AESTHETICS
V-line surgery is a specialized surgery that reshapes your jaw and chin. If you wish to undergo this surgery, Nuveau Plastic Surgery & Medical Aesthetics is the right choice. We are known for our team of trained professionals and high-rated services. Also, we are experts in non-surgical facelifts, Botox, tummy tucks, liposuction, breast augmentation, breast lifts, and chin augmentation treatments in Houston, Tx. For more information about us, contact us at (713) 999-1321 or schedule an appointment.