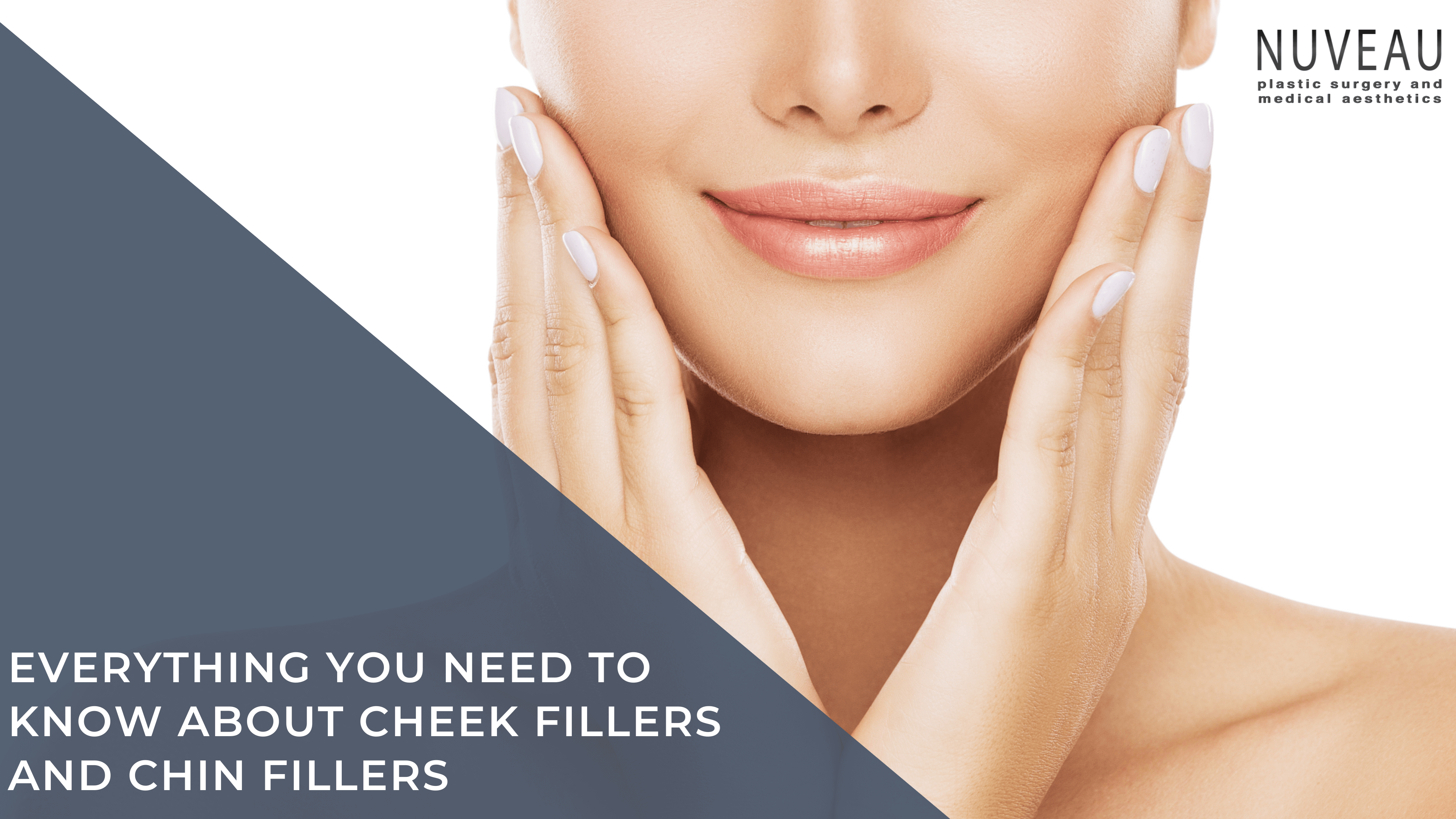 If you find yourself looking for something to contour your cheeks and restore volume to your chin, fillers are a great non-surgical option. They are injections that help in reshaping and improving the overall facial form. They will add volume to the injected area and while smoothing out wrinkles, they will lift treatment areas.
We've outlined everything you need to know about cheek fillers and chin fillers below before you commit to this procedure.
PROCEDURE
The first step is to numb the areas of treatment. This is done by injecting a local anesthetic or applying a cream which will alleviate any pain at the injection site.
After anesthesia, your injector will inject the fillers into the desired areas. The entire procedure may take up to 1 hour, depending on how many areas are being treating and you may experience some mild discomfort.
The injected area may be red and swollen for some time after the treatment. We recommend not consuming any hot beverages or alcohol and staying out of the sun for the first 24 hours after treatment.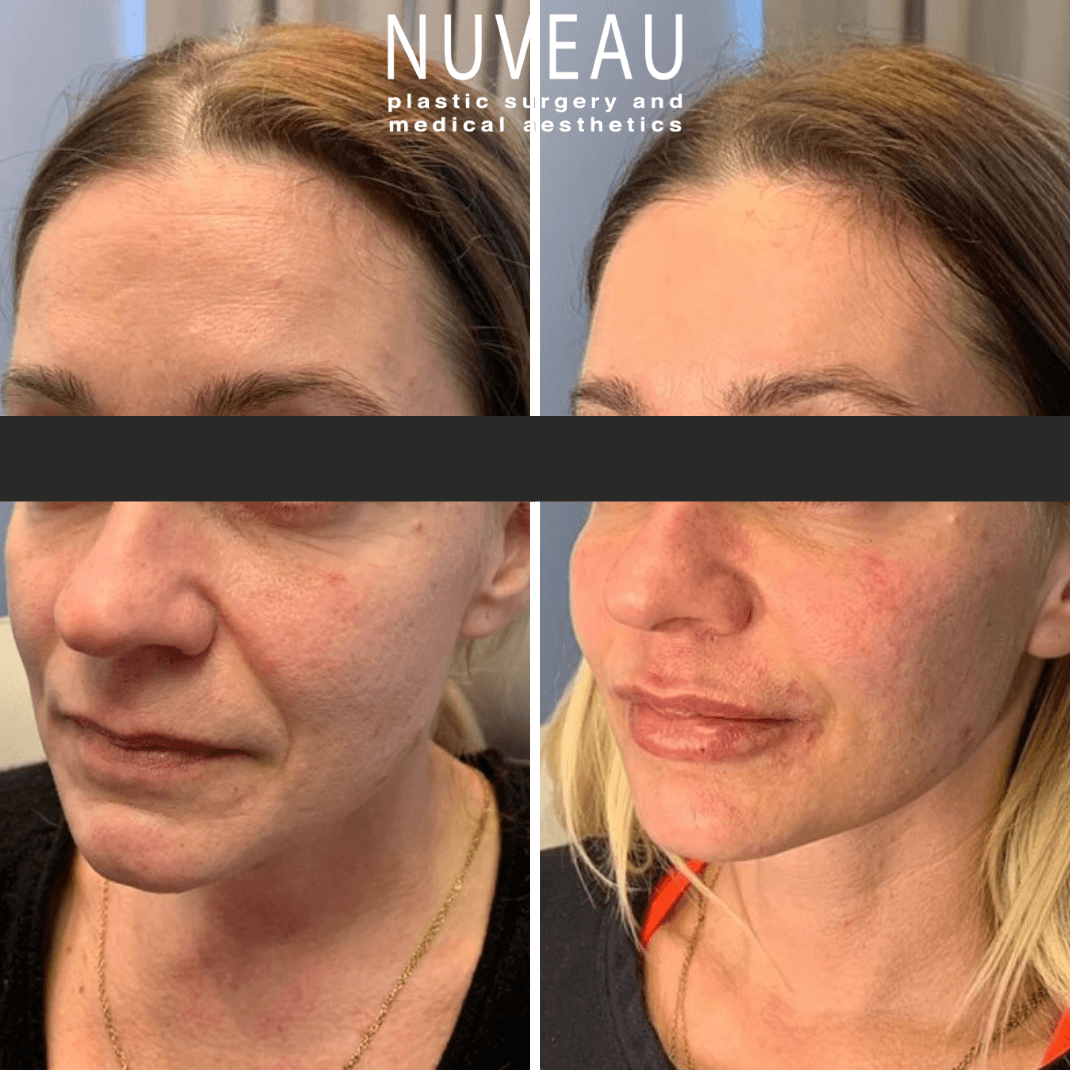 BENEFITS OF CHEEK & CHIN FILLER
Convenient Procedure- With little anesthesia, a cheek or chin filler procedure can be performed at our plastic surgery clinic fairly quickly or on your lunch break.
Recovery Period- The recovery period for fillers is quick, as it is a non-surgical procedure. You can resume daily activities shortly after the procedure.
Temporary Treatment – Because fillers are temporary, there are options available to remove filler or adjust treatment based on your specific needs.
Modification after Injection – Your treatment can be adjusted quickly and if you require more filler to get the expected results after injection, we have the ability to make adjustments. In many cases, we recommend letting the filler settle prior to increasing the amount used.
Low Risk of Complications- Due to the nature of this treatment, there are minimal chances of infections or complications after the treatment.
THINGS TO CONSIDER
Total Cost – The total cost for chin and cheek filler is based on the treatment areas, the amount of product used and desired goals.
Different Fillers for Different Areas – Each type of filler is composed of different properties. During your consultation, we will recommend the best fillers to meet your desired goals.
Maintenance – Because most filler treatments are temporary, considering your overall maintenance is important. Our injector will work to put together the best maintenance schedule for you.
Select a Reputable Injector – Selecting a reputable injector is one of the most important aspects when it comes to getting cheek and chin fillers. Always request before and after photos and read testimonials prior to scheduling for your filler treatment. Additionally, make sure that the clinic you choose has a board certified plastic surgeon or dermatologist on site to mitigate any potential side effects.
ABOUT THE NUVEAU PLASTIC SURGERY & MEDICAL AESTHETICS
Fillers are one of the most specialized aesthetics services. Therefore, seeking professional advice and treatment is essential. If you, too, are looking for one, Nuveau Plastic Surgery & Medical Aesthetics can help! Dr. Edward Lee is one of the best facial plastic surgery doctors in Houston, TX . We are a cosmetic and plastic surgery center top-rated for our trustworthy and effective services. For further information, reach out to us at 713-999-1321.