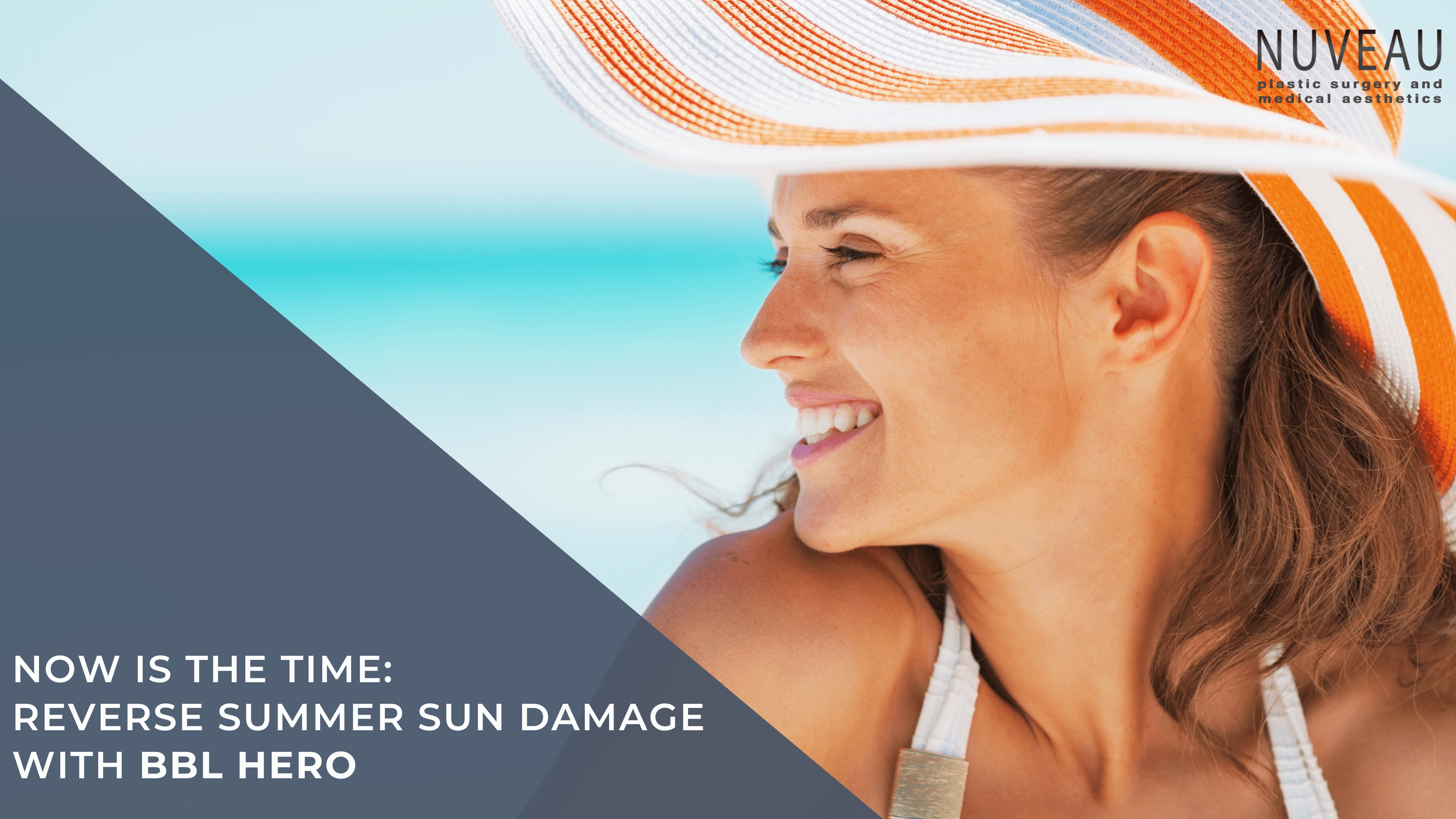 BBL, BroadBand Light, is a type of laser treatment that uses infrared light to rejuvenate skin cells and treat brown spots, redness, and skin laxity. It also treats skin conditions associated with aging, active lifestyles and sun damage.
The upgraded BBL HERO treatment is now faster and has a better cooling capacity to cause less irritation. HERO stands for high energy rapid output. It treats your sun and age spots, discoloration, dullness, and unwanted hair.
We have included all the details below on the BBL HERO treatment and how it can help you!
HOW DOES BBL HERO WORK?
Before, we used a stamping technique to place the laser's head on the target areas with a pause, allowing the light to flash before treating the next spot.
However, technological advancement has improved the treatment procedure, allowing physicians to move the handpiece fluidly across the treatment area(s). It can effortlessly treat your face, arms, legs, hands, chest, and back.
The BBL HERO is an efficient and quick laser treatment that is typically performed in the fall and winter months. After your BBL HERO treatment, we recommend staying out of the sun, therefore creating more popularity for the treatment in the colder months of the year.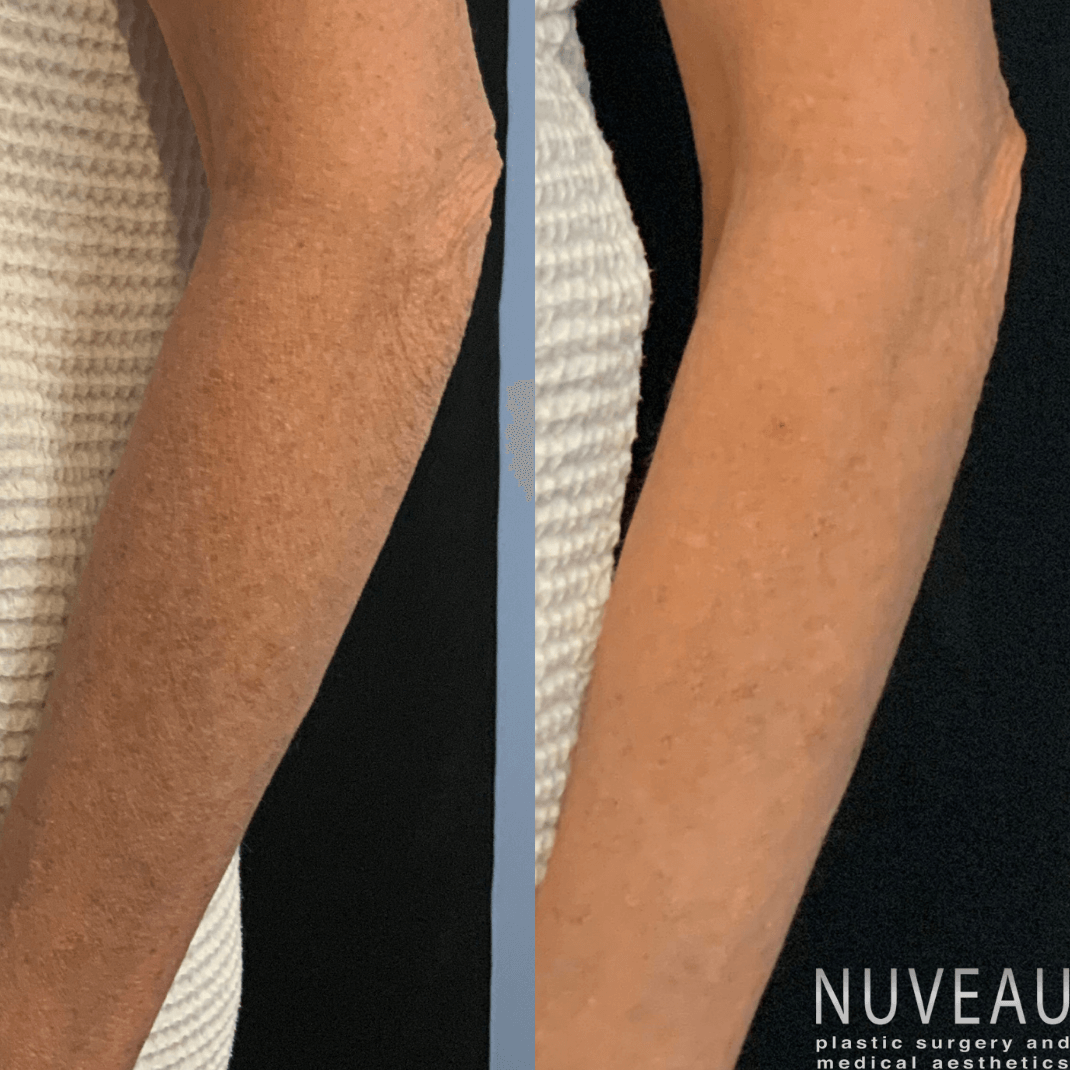 IDEAL CANDIDATES FOR THE TREATMENT
The BBL HERO can treat a combination of skin concerns like sun-damage, splotchy red skin, visible facial blood vessels, freckles, hyperpigmentation spots, enlarged pores and fine lines/wrinkles. This procedure has little to no downtime. We recommend scheduling a consultation with a board-certified plastic surgeon to determine your eligibility for the treatment. Dr. Edward Lee is one of the best facial plastic surgery doctors in Houston, TX.
WHAT TO EXPECT?
If you are extremely sensitive to pain, you can ask your doctor to apply the anesthetic-numbing cream. The pigmented areas will initially darken and look like coffee grounds. These "coffee grounds" will come to the surface and naturally exfoliate about 3-5 days after your treatment. Over time, your body will naturally heal, and it will replace pigmented cells with new cells.
Your treated skin may appear slightly red or swollen for a few hours after the treatment. However, ibuprofen and cool compresses will help you resume your daily routine. Your skin will be sensitive to sunlight for a few weeks after the treatment. Irrespective of the treatment area, follow your sunscreen routine with extra diligence.
You can expect visible results after a few weeks of your first BBL HERO treatment. Years of sun damage and brown spots will fade after just a few rounds of the treatment.
COST & RESULTS
It is typically common for patients to receive multiple BBL HERO treatments prior to seeing full results. Most patients have visible results after two to three procedures.
Typically, you will receive three treatments 4 to 6 weeks apart. The cost will vary depending on the treatment area and the provider. During your consultation, we will be able to go over full pricing for your treatment areas and desired results.
ABOUT NUVEAU PLASTIC SURGERY & MEDICAL AESTHETICS
BBL HERO treatment effectively treats the deeper layers of your skin to give you younger-looking, healthier skin. Our team believes in providing the best laser and cosmetic plastic surgery services in Greater Houston, Tx. For more information about us, contact us at 713-999-1321 or schedule an appointment.