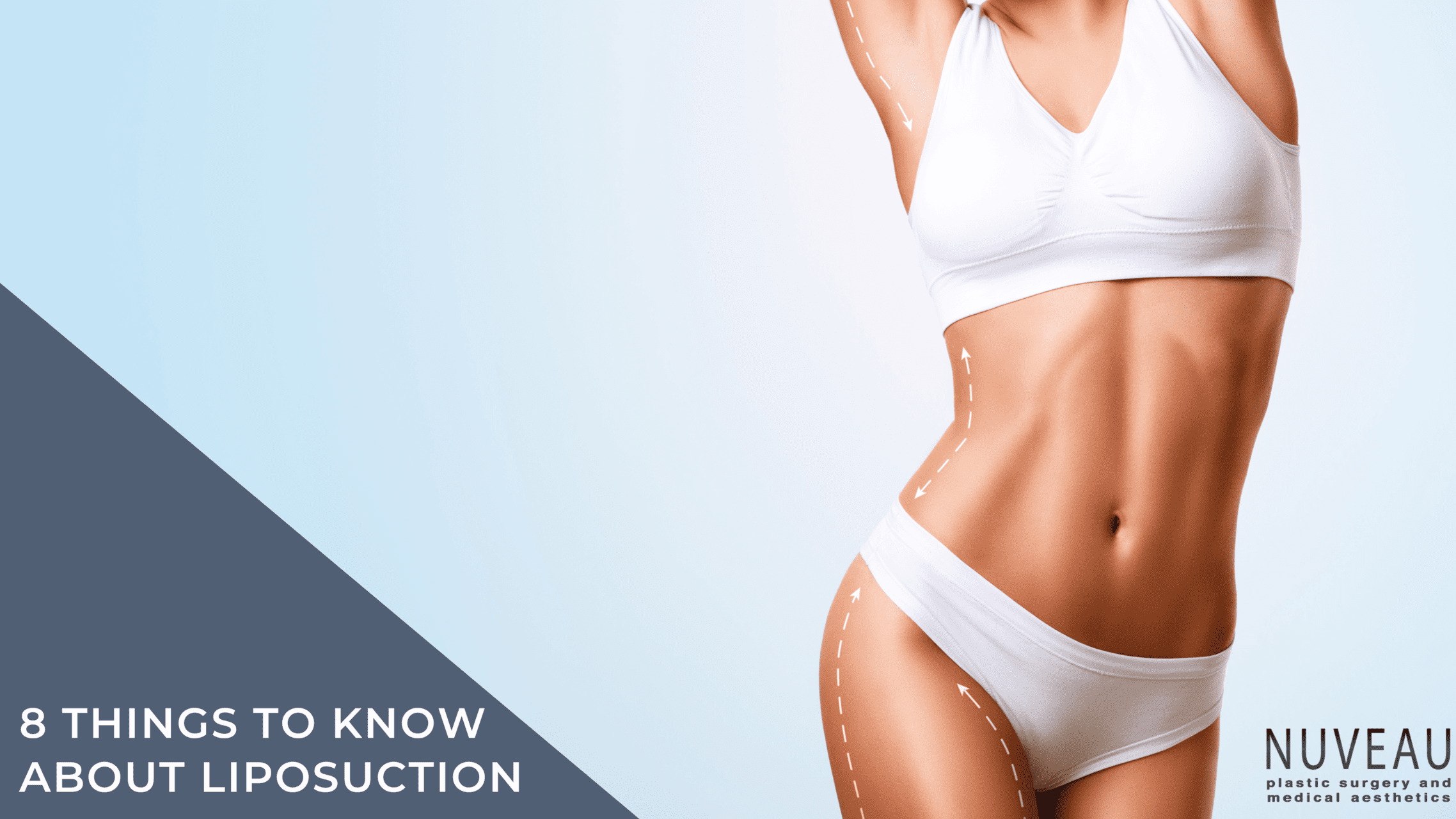 Despite exercising and dieting, do you find it difficult to get rid of stubborn fat? If yes, you might consider liposuction. However, it is not a weight-loss surgical procedure and we recommend patients be at their ideal weight prior to their liposuction procedure. Liposuction removes fat from specific body areas and enhances their appearance by reshaping them.
If you are considering liposuction, we have included seven important factors about this procedure:
1. It is not a weight-loss procedure – Liposuction is not appropriate if you want to lose a massive amount of weight. It is a cosmetic treatment for removing fat deposits and contouring or reshaping a specific body area. And for long-lasting results, maintaining a healthy weight is also necessary. If cellulite removal is your ultimate goal, you can discuss other treatment options with your doctor.
2. It has risks like any other surgical treatment – It is a safe procedure if performed by a skilled surgeon. However, you may experience dimpling, scarring and skin discoloration, and bagginess. Therefore, always work with a board-certified and experienced plastic surgeon to perform the procedure. Dr. Lee is a board certified plastic surgeon specializing in liposuction here in Houston, TX.
3. It often uses ultrasound and radiofrequency technology – Traditional liposuction treatment involves several small incisions. Then, the surgeon uses a tube to remove the fat by pumping it back and forth. On the other hand, the latest liposuction treatments use radiofrequency-assisted and ultrasound-assisted techniques. They also use a surgical vacuum and small incisions. The difference lies in the skin tightening achieved by using these technologies. The heat generated by these methods can tighten the skin and allow liposuction to be a good treatment in those who have moderate amounts of loose skin. Otherwise, tummy tuck is a better option for you if you have loose skin because the looseness will only get worse with liposuction alone.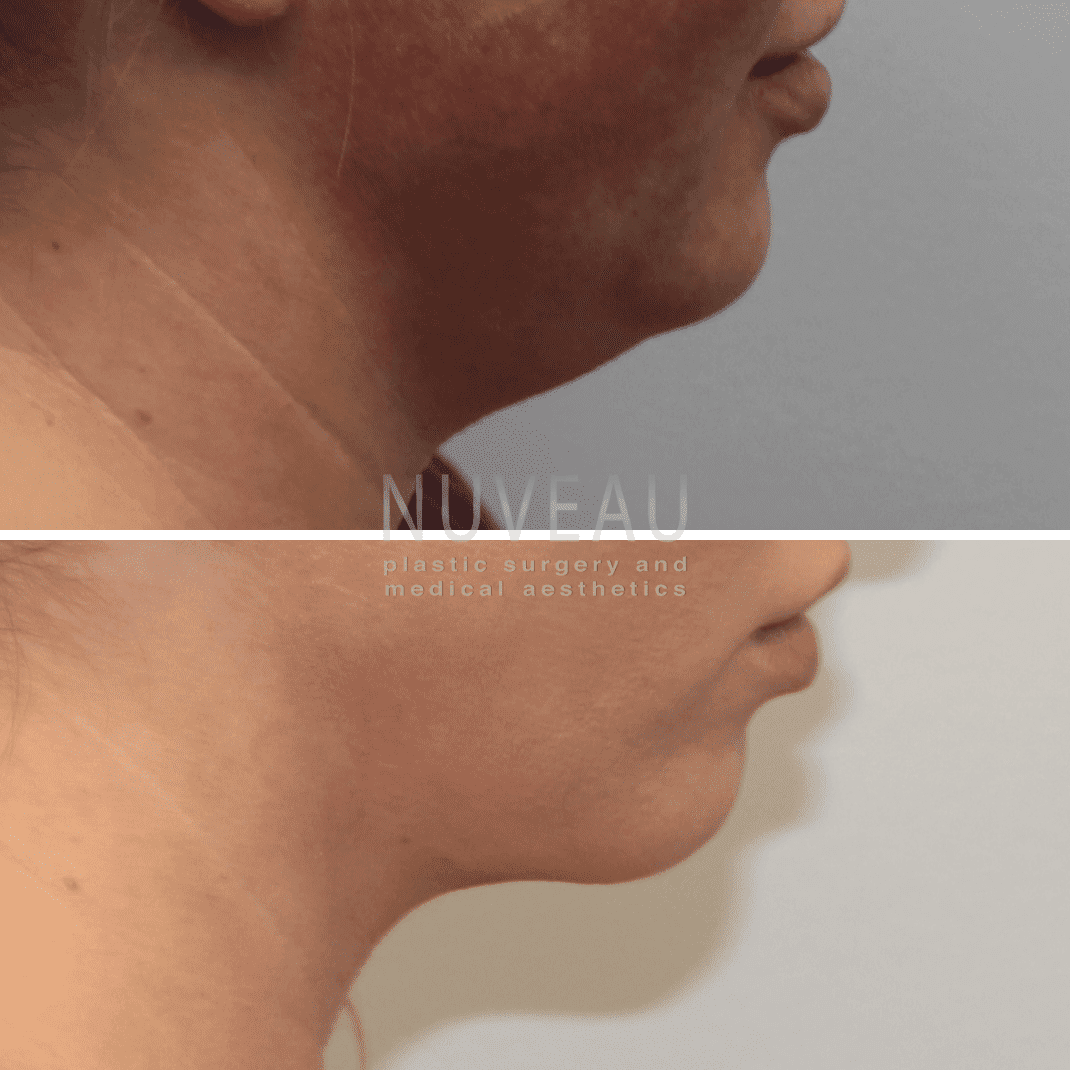 4. You will have bruising and pain after the treatment – Your doctor will inject an anesthetic into the treatment area to relieve you from the pain during the procedure. After surgery, as the effect of anesthesia reduces, you may experience some pain or discomfort for a few days. You may also have bruises in the injected area. Our goal at Nuveau Plastic Surgery & Medical Aesthetics is to ensure our patients are comfortable and recover with ease.
5. You can resume your regular schedule only after a few weeks – For the first few weeks, you should avoid strenuous activities. You can likely return to daily activities after a few days. The swelling will decrease over time and can even take months to resolve fully. You will see subtle changes happening in the treatment area for several weeks.
6. There are alternatives to liposuction – There are various non-surgical and minimally invasive treatment options for body contouring and fat removal like Coolsculpting, EmSculpt, and BodyTite. However, these procedures may not be viable for everyone and may not always produce the same results. Therefore, talk to your plastic surgeon to determine wh ich treatment option would be best for you.
7. It works best on people with firm and elastic skin – For a successful liposuction surgery, you must be an adult and within your ideal body weight. You should have a good muscle tone and firm and elastic skin for best results. If you have too much loose skin, then you need skin excision and liposuction alone may not be best option for you. We often combine liposuction with skin excision (tummy tuck) in these situations. Also, have realistic expectations for your body's appearance from the treatment.
8. The fat removed can be used to enhance volume on other areas – The fat taken can be processed and inserted back into areas of interest, such as the buttocks (so-called Brazilian butt lift, or BBL), face, thighs and hands.
ABOUT NUVEAU PLASTIC SURGERY & MEDICAL AESTHETICS
If you wish to discuss liposuction or are looking for an experienced liposuction plastic surgeon, visit Nuveau Plastic Surgery & Medical Aesthetics. Apart from that, we also offer non-surgical facelifts, Asian eyelid surgery, Botox, tummy tucks, liposuction, breast augmentation, breast lifts, and laser skin resurfacing treatments in Houston, Tx We are a cosmetic and plastic surgery clinic offering a wide range of treatment options. We are known for our top ratings and for delivering excellent results. For more information about us, contact us at 713-999-1321 or schedule an appointment.