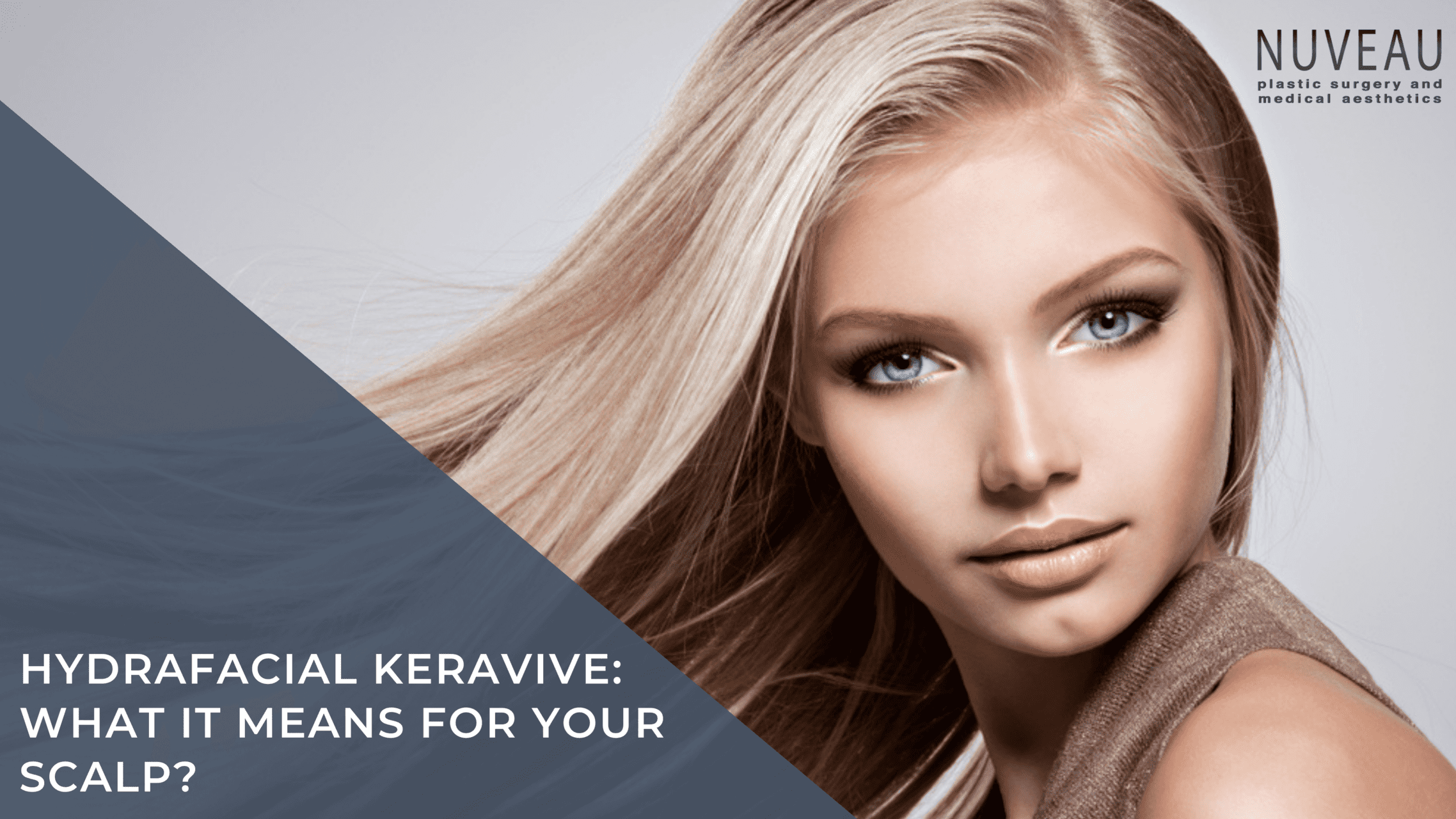 Dryness, dead skin cells, and clogged follicles can lead to damaged hair and restricted hair growth. In addition, dead skin, hair product residue, hair color dyes, and excessive oil can block the pores of your hair follicles.
All these natural and artificial elements can harm your scalp health and hair, making scalp care a must for healthy hair.
HydraFacial Keravive is an ideal solution for all your scalp problems.
It involves giving your scalp a sort of facial to improve blood flow and promote healthy, sturdy hair growth.
WHAT IS HYDRAFACIAL KERAVIVE?
HydraFacial Keravive is an innovative and relaxing scalp treatment for healthier-looking hair. It cleanses, nourishes, stimulates, and hydrates your scalp to assist with healthy hair growth.
HOW DO YOU KNOW IF YOU NEED A KERAVIVE TREATMENT?
If you are experiencing flakiness, dryness, itchiness, or irritation in your scalp, Keravive treatment might be beneficial for you. It can also help if you suffer from hair thinning or excessive hair loss.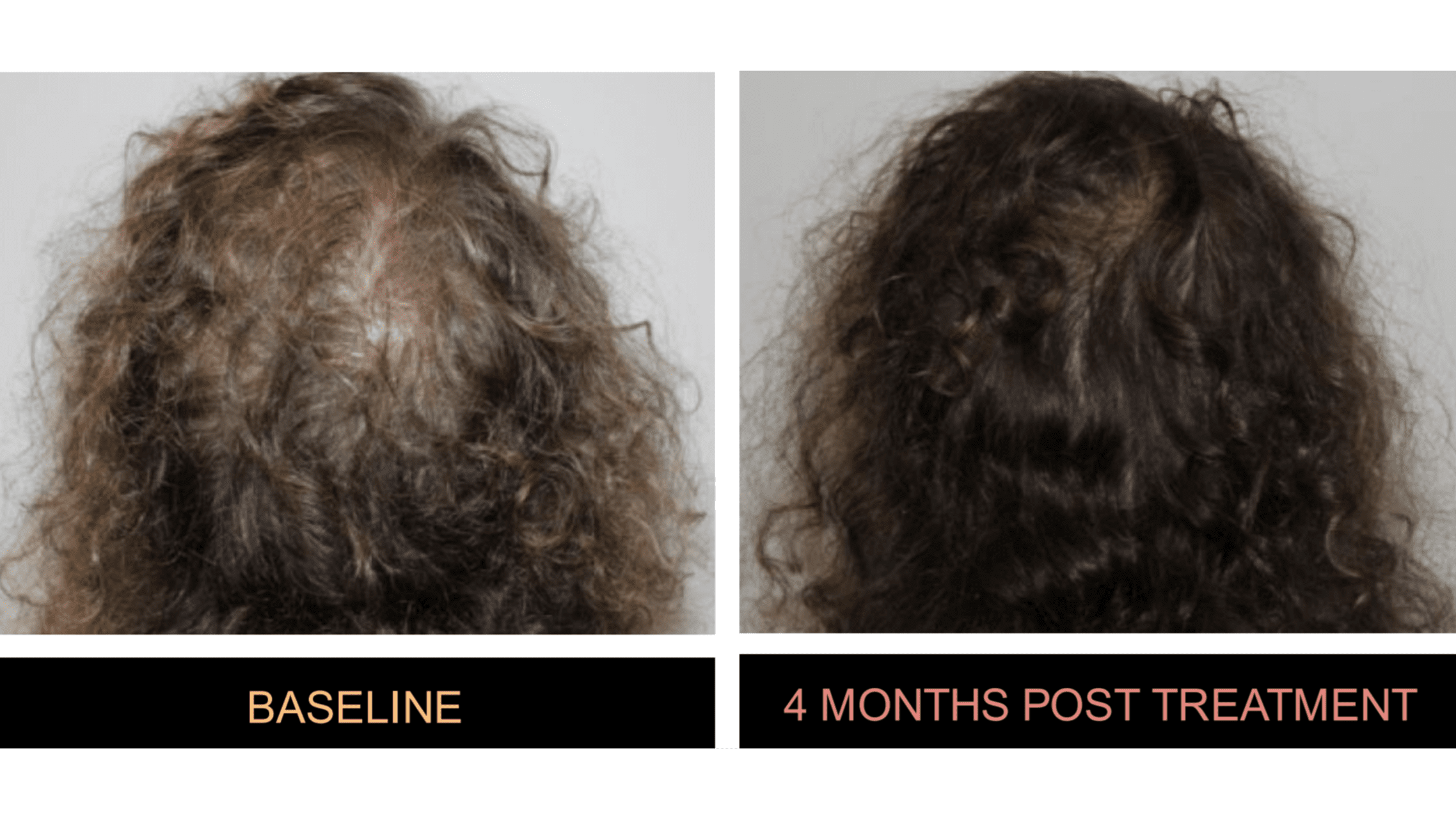 WHAT ARE THE KEY BENEFITS OF HYDRAFACIAL KERAVIVE TREATMENT?
HydraFacial Keravive treatment has some incredible benefits. Some of these include:
Improved scalp health- The treatment cleanses your scalp, removing all the impurities blocking the hair follicles. It also reverses the hair thinning process, thus improving hair growth. Post-treatment, you will notice that your hair has grown thicker and healthier.
Reduced Scalp Dryness- You may have a dry scalp because of accumulated dirt blocking the hair follicles and getting jammed inside the hair. HydraFacial Keravive removes dirt and impurities from your scalp and nourishes it using a specialized serum that helps prevent a dry and itchy scalp.
Reduced Scalp Flaking- If you suffer from seborrheic dermatitis, you may experience scalp flaking. HydraFacial Keravive is an appropriate treatment as it helps you get rid of this issue.
Accelerated Hair Growth- Keravive can deliver the best results when combined with other treatments like PRP. It can improve your hair growth and control hair loss. The best part about this procedure is that it is completely non-invasive and can be done in-office with no downtime.
Supports Hair Extensions- Even if you have taped-in or bonded hair extensions, you are still eligible for HydraFacial treatment. However, you should always spray directly on your scalp, not on hair or the extensions.
Beneficial for colored hair- The treatment works even on color-treated hair, without affecting the color or dyes. In fact, it will protect your scalp from any damage due to the hair color.
FAQS
1. WHO IS ELIGIBLE FOR THE TREATMENT?
Keravive is ideal for everyone with good overall health. However, always consult your doctor before the treatment.
2. IS IT VEGAN-FRIENDLY?
Yes, because the products are not tested on or derived from animals.
3. IS IT SUITABLE FOR PREGNANT AND/OR NURSING WOMEN?
We do not recommend the treatment for pregnant women.
4. HOW MUCH TIME WILL THE TREATMENT TAKE?
Keravive takes approximately 30 minutes.
5. HOW DOES THE TREATMENT FEEL?
The treatment is gentle, relaxing, and pain-free. You may feel a cooling sensation and some suction when your surgeon injects the required solutions.
ABOUT NUVEAU PLASTIC SURGERY & MEDICAL AESTHETICS
HydraFacial Keravive is the best treatment for people battling hair loss or a dry scalp. And who better than our experienced professionals at Nuveau Plastic Surgery & Medical Aesthetics. We are a team of expert cosmetic and plastic surgeons offering ideal treatments that help treat different areas of concern. Nuveau Plastic Surgery offers a wide range of services for their patients like Botox & Fillers, Emsculpt, Liposuction, Breast Augmentation, and Facelift in Houston TX. Contact us at 713-999-1321 or schedule an appointment to know more about our team and services.