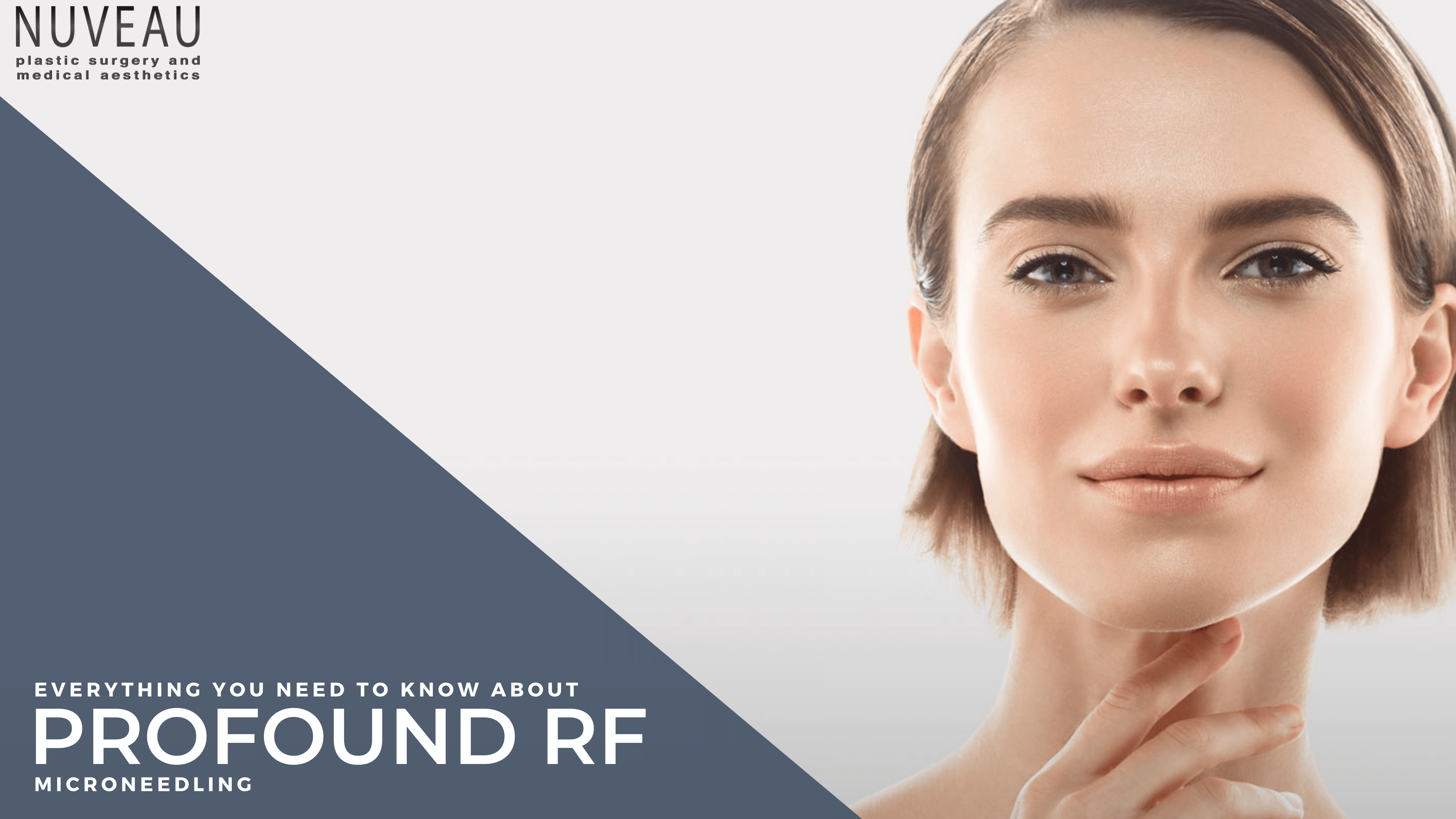 If you are noticing lines and signs of aging but not sure what treatment can give you lasting results, Profound RF might be what you are looking for! Microneedling combined with Profound RF (radiofrequency) energy can tighten, lift, stimulate collagen production, and reduce wrinkles, blemishes, acne, and shrink pores. RF microneedling uses insulated needles to deliver high-intensity radio frequency to the targeted tissue, giving a uniform warming effect for stimulating collagen growth.
IDEAL CANDIDATES FOR PROFOUND RF
Profound RF is a great treatment for adults who are experiencing discoloration, smile lines, age spots and other skin problems. This treatment is minimally invasive and nonsurgical and awakens your body's own natural healing process by stimulating the production of collagen, elastin, and hyaluronic acid to create lasting volume and firmness.
BENEFITS OF RF MICRONEEDLING WITH PROFOUND RF
Profound RF microneedling is known to fight skin problems effectively. A treatment at Nuveau Plastic Surgery will help you address the following issues:
Sagging Jowls
Facial Wrinkles
Loose Skin on the Neck or Body
Double Chin
Cellulite
HOW DOES PROFOUND RF MICRONEEDLING WORK?
Micro-needles create tiny, almost invisible columns that quicken the skin's healing process, stimulating collagen production. As new skin grows your skin is left feeling brighter and more refreshed.
During your Profound RF treatment, the applicator provides brief bursts of RF energy via a collection of 25 sterile, golden micro-needles as it glides over your skin.
RECOVERY PERIOD AND SIDE EFFECTS
This procedure has no downtime, but you will experience minor redness, dryness, and shedding for a few hours after the treatment. However, if you're getting the surgery for an event, ensure that you schedule the process well in advance to have adequate recovery time.
A non-invasive treatment, RF microneedling has few or no side effects. However, you may experience erythema after the treatment, which lasts only for 2-3 days. Your skin may also feel itchy, warm, or heated for a few hours after the treatment.
THE RESULTS
Profound RF microneedling can show results as soon as collagen production starts in your body. The tightening effect will appear over the next six months; the time skin takes to rebuild completely. Profound RF is an energy-based solution that produces 100% response rate after just one treatment!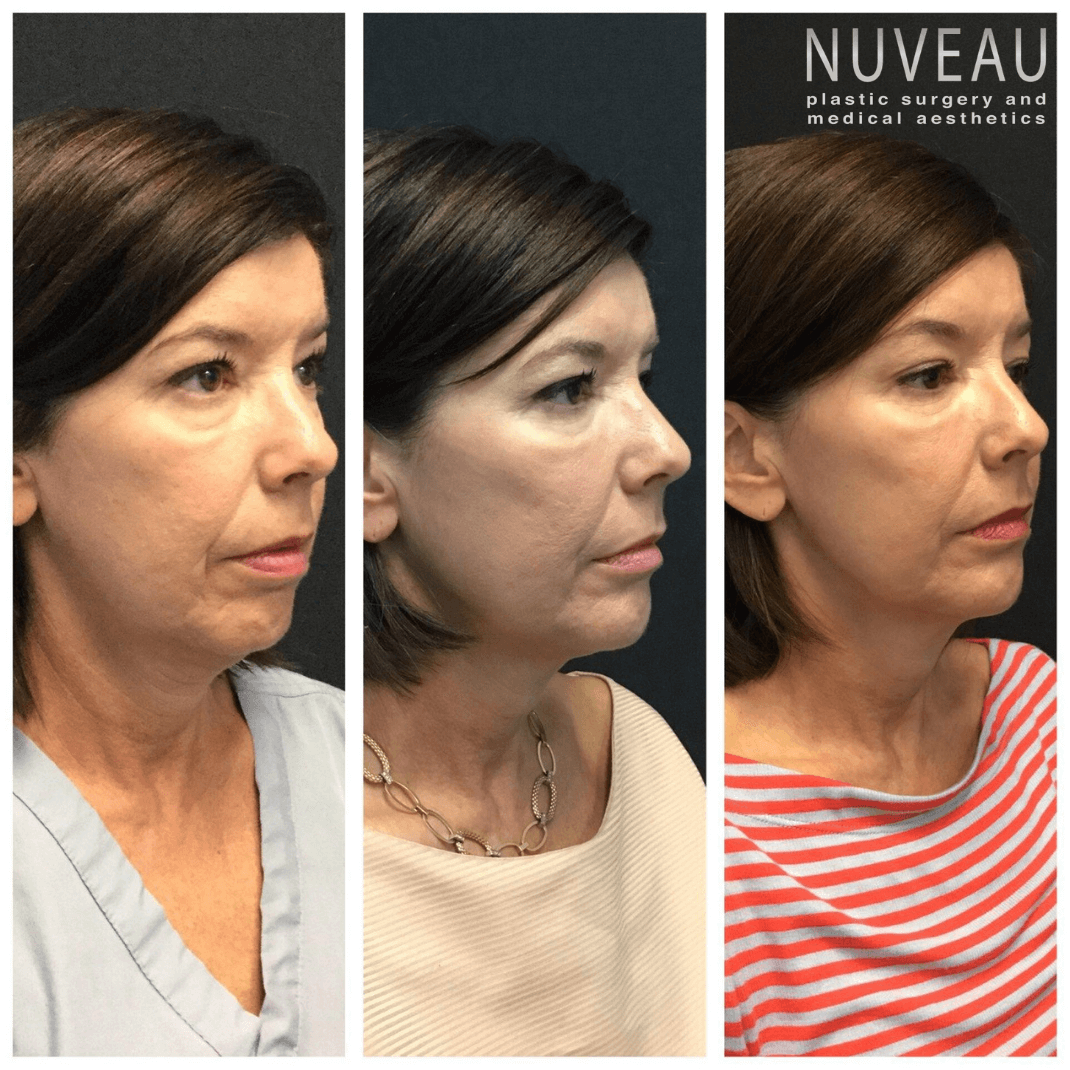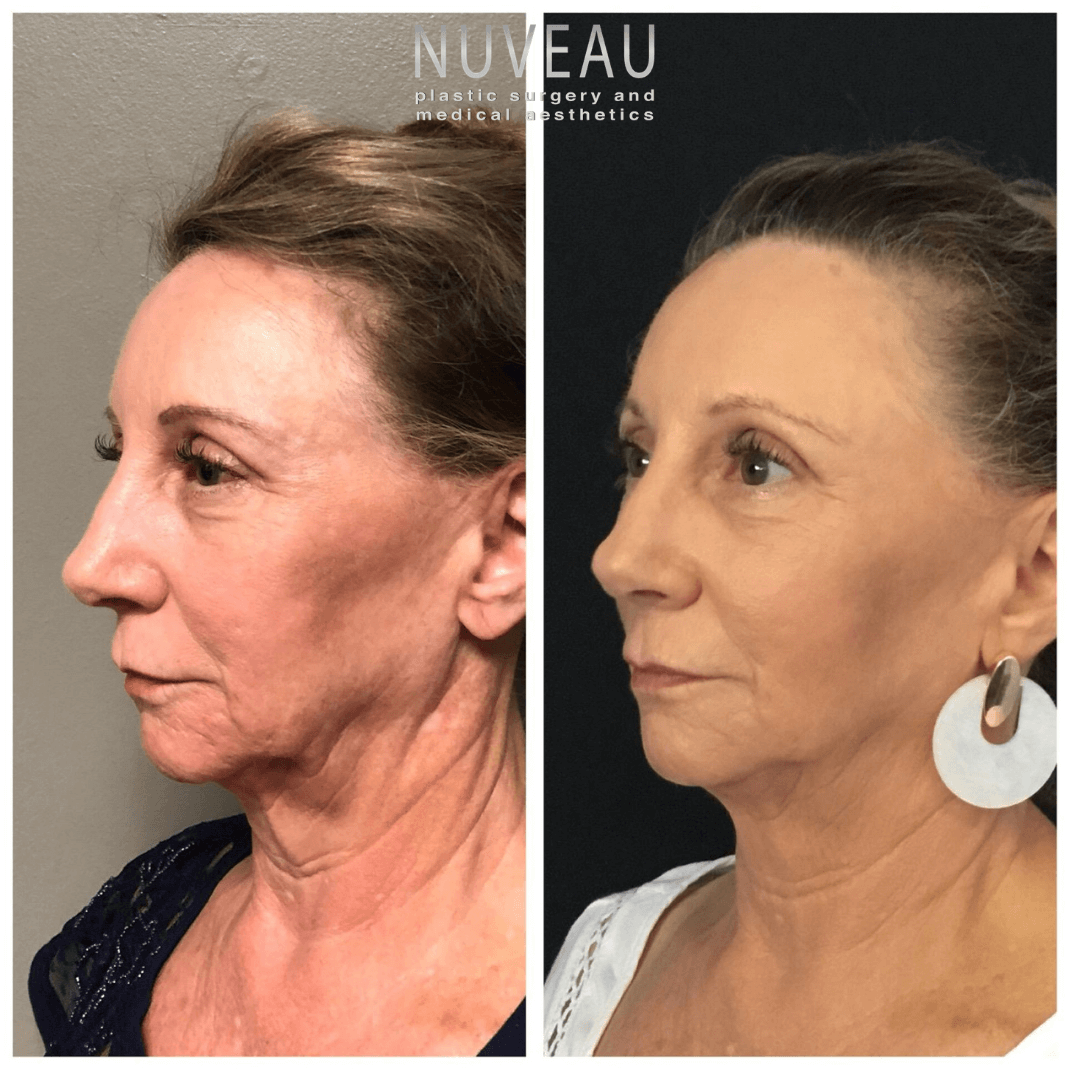 Why Profound RF?
Profound RF is an FDA approved, single-treatment non-invasive procedure. With Profound, radiofrequency is delivered to the targeted layer—reticular dermis with real-time feedback. It is a one-of-a-kind treatment that uses only a real-time temperature-controlled RF micro-needling device and has a 100% response rate for facial wrinkles and a 94% response rate for the appearance of cellulite.
About Nuveau Plastic Surgery
At Nuveau Plastic Surgery, we offer facelift, facetite, neck lift, blepharoplasty, rhinoplasty, ear surgery, chin augmentation, Asian eyelid surgery v-line facial contouring and other aesthetic services. We are here to assist if you are looking for med spa services in Houston, TX. Feel free to contact Dr. Lee for consulting. You book an appointment at one of our offices here.