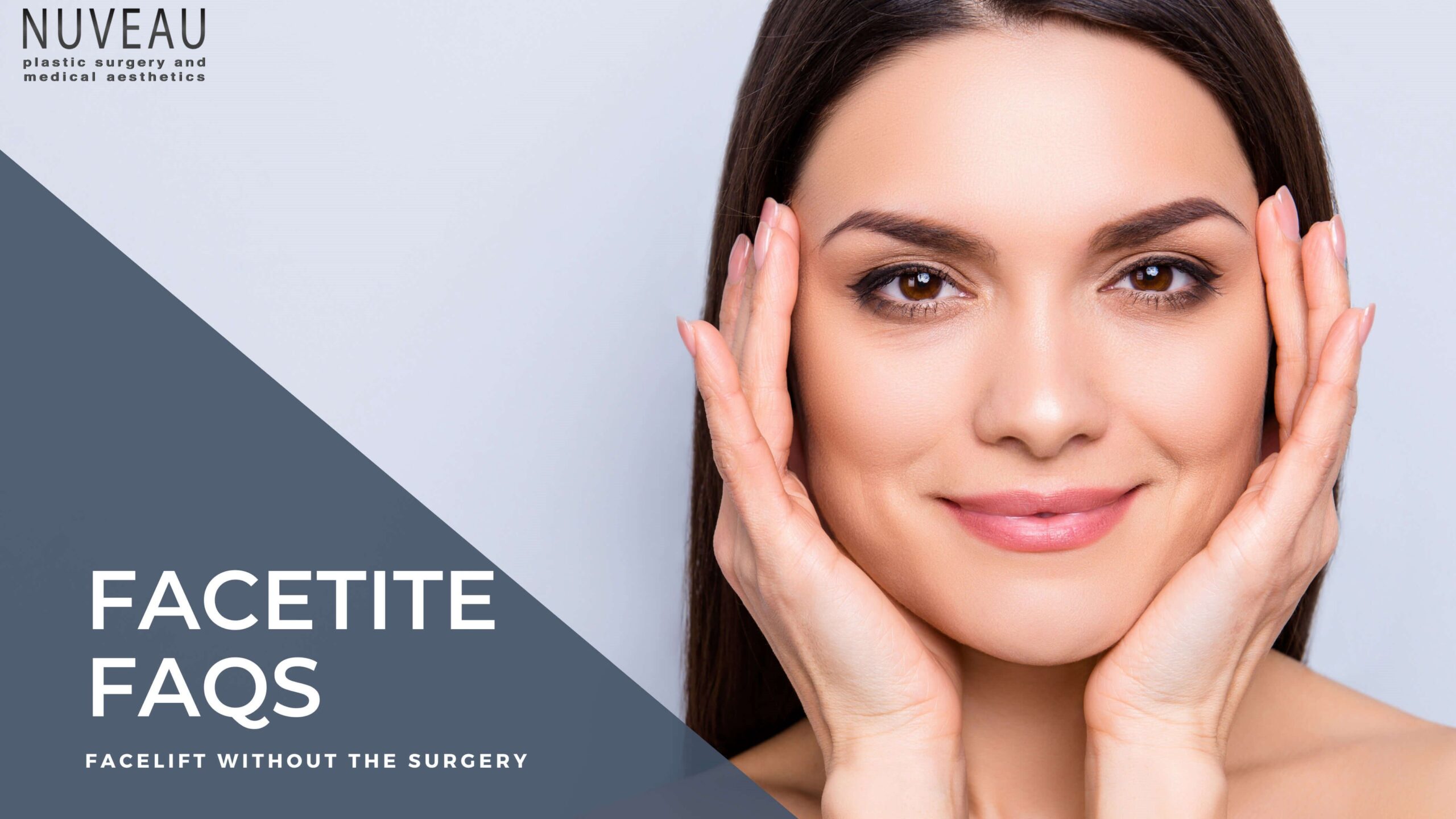 If you're worried about loose skin, there are a number of different aesthetic treatments that can help you look as good as you feel. FaceTite is one of the most popular, but we understand that not everyone may know the many benefits that it offers.
Below, you'll learn some of the most frequently asked questions we get about FaceTite. Specifically, we'll address what it is and how long it lasts. We hope this helps you decide whether or not FaceTite is right for you.
WHAT IS FACETITE?
FaceTite is a minimally-invasive procedure that helps improve the contours of your face. It's designed to address loose skin, which means it can be useful for people worrying about turkey neck, skin folds, and more. It can be used to treat both the face and the neck.
In some situations, it's a great substitute for a facelift in Houston, TX, but you want to make sure you're speaking with a plastic surgeon in order to determine whether or not it's right for your situation.
FaceTite uses radiofrequency signals, which is why it's so minimally-invasive. These frequencies tighten the skin while simultaneously helping to melt fact. These two processes combine to give your skin a smoother appearance.
HOW LONG DOES FACETITE LAST?
Results will vary based on several factors, so you want to speak with your plastic surgeon to understand your specific situation. That said, you should expect your results to last roughly 3-5 years.
Luckily, the recovery period is very short for FaceTite. You should be ready to return to work within a few days. Any swelling should be minimal once a week has passed. As well, it typically only requires one treatment in order to get the desired results. This means it's a no-worry, stress-free way of helping to reduce or mitigate the signs of aging.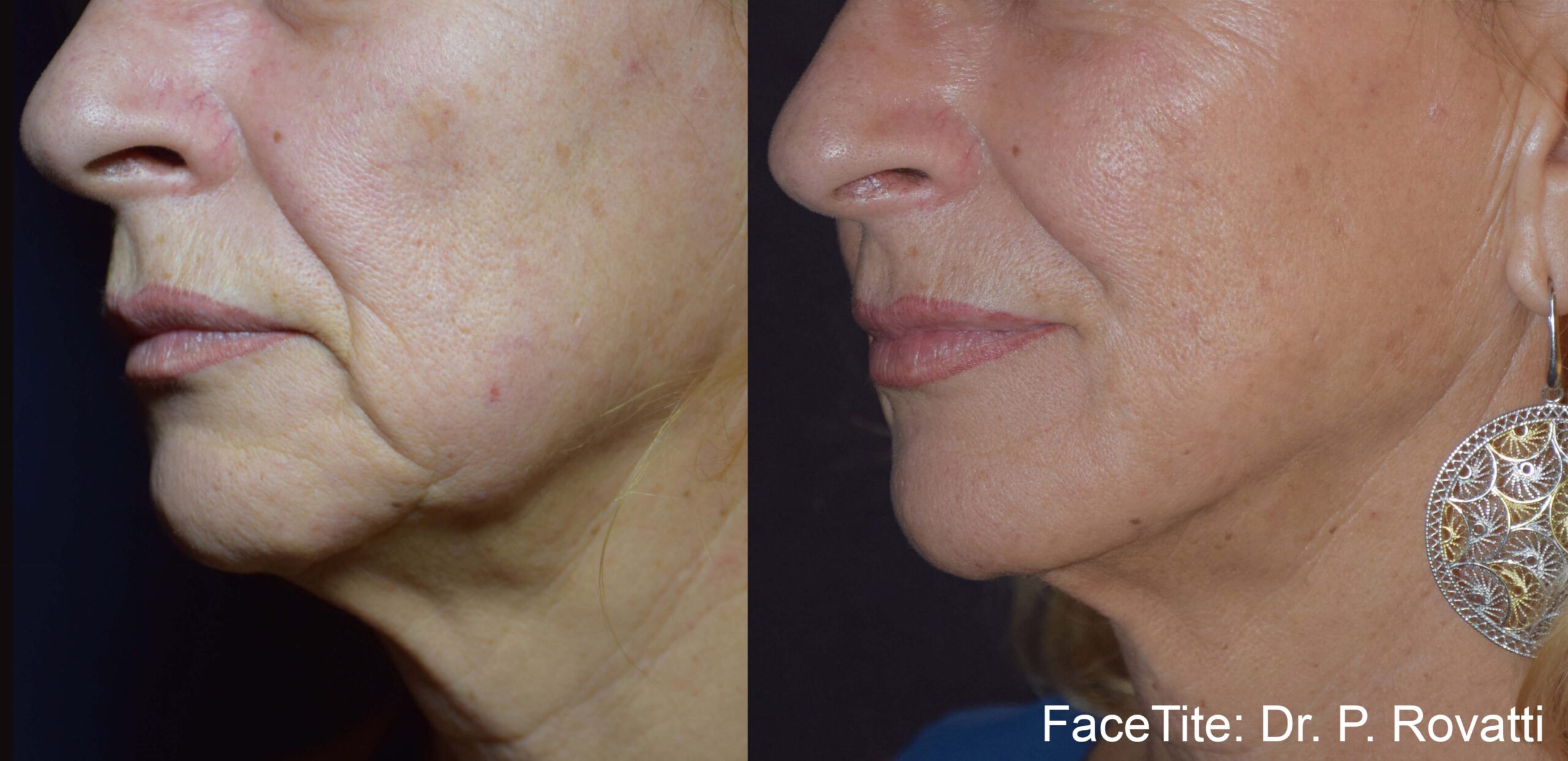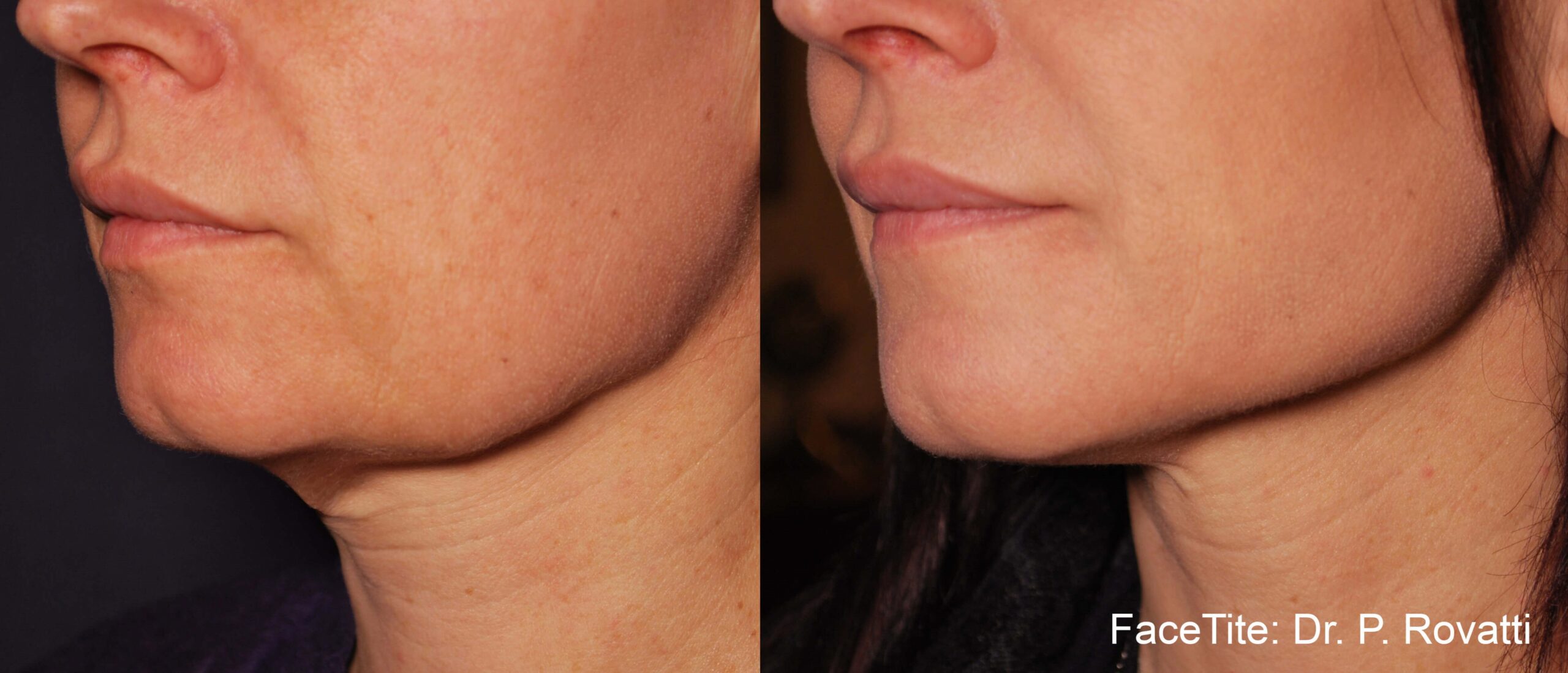 LOOKING FOR FACETITE IN HOUSTON, TEXAS?
You've come to the right place. At Nuveau Plastic Surgery, we're proud to offer FaceTite in the Houston community. This is just one of the many cosmetic procedures that we offer. You can learn more about our procedures here, and you can learn why so many patients are happy with our services here.
Have any questions about what we can do for you? Please don't hesitate to reach out to us by calling 713-352-3452. You can also book an appointment here. We're always happy to help people find the cosmetic treatment that's right for them.
* All information subject to change. Images may contain models. Individual results are not guaranteed and may vary.